Ryan Scrivens
Faculty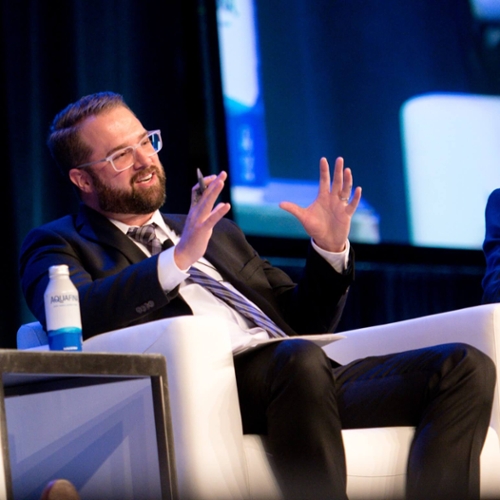 Assistant Professor
School of Criminal Justice
PhD 2017, Simon Fraser University
MA 2011, Ontario Tech University
BA 2009, Ontario Tech University
432 Baker Hall
655 Auditorium Rd.
East Lansing, MI 48824
Links
---
Biography
Ryan Scrivens is an Assistant Professor in the School of Criminal Justice at Michigan State University. He is also a Research Fellow at the VOX-Pol Network of Excellence and a Research Associate at the International CyberCrime Research Centre at Simon Fraser University. Dr. Scrivens conducts problem-oriented interdisciplinary research, with a focus on the local, national, and international threat of terrorism, violent extremism, and hatred as it evolves on- and offline. His primary research interests include terrorists' and extremists' use of the Internet, right-wing terrorism and extremism, combating violent extremism, hate crime, research methods and methodology, and computational social science. His research can be found in
Terrorism and Political Violence
,
Studies in Conflict and Terrorism
,
Behavioral Sciences of Terrorism and Political Aggression
,
Deviant Behavior
, and
Critical Criminology
, amongst others. His research has been funded by Public Safety Canada, the Canadian Network for Research on Terrorism, Security and Society, and VOX-Pol. He has presented his findings before the Swedish Defence Research Agency in Stockholm, the Centre of Excellence for National Security in Singapore, and the United Nations in New York City and Vienna. His work has also been featured in over 100 news stories (television, radio, and print) and covered by an array of national and international media sources.
---
Current Research
A comparison of the online and offline behaviors of violent and non-violent extremists

The impact of offline social events on the online discourse of the extreme right

The role of former extremists in combating violent extremism
---
Areas of Expertise
Terrorists' and Extremists' Use of the Internet and Technology
Right-Wing Terrorism and Extremism
Combating Violent Extremism
Hate Crime
Computational Social Science
---
Publications
Exploring Radical Right-Wing Posting Behaviors Online

Year: 2020 Authors: Scrivens, R. Journal: Deviant Behavior
Right-Wing Extremists' Persistent Online Presence: History and Contemporary Trends
Year: 2019 Authors: Conway, M., Scrivens, R., & Macnair, L. Journal: The International Centre for Counter-Terrorism - The Hague
Right-Wing Extremism in Canada

Year: 2019 Authors: Perry, B., & Scrivens, R. Publisher: Palgrave

Measuring the Evolution of Radical Right-Wing Posting Behaviors Online
Year: 2018 Authors: Scrivens, R., Davies, G., & Frank, R. Journal: Deviant Behavior
Searching for Signs of Extremism on the Web: An Introduction to Sentiments-Based Identification of Radical Authors

Year: 2017 Authors: Scrivens, R., Davies G., & Frank, R. Journal: Behavioral Sciences of Terrorism and Political Aggression
---