Julie Krupa
Faculty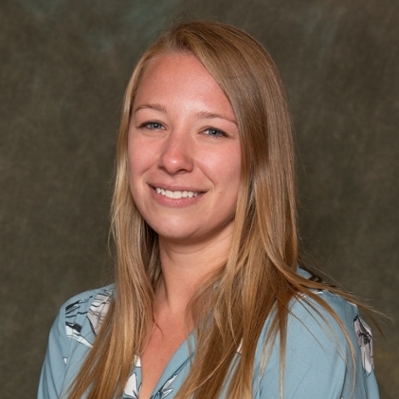 Assistant Professor
School of Criminal Justice
428 Baker Hall
655 Auditorium Rd.
East Lansing, MI 48824
(517) 432-3338
Links
---
Biography
Julie Krupa is an Assistant Professor in the School of Criminal Justice at Michigan State University. She received her PhD from the University of South Florida and was a Post-Doctoral Scholar in the MSU School of Criminal Justice prior to her current appointment. Her primary research interests focus on the intersection between public health and juvenile justice, addressing unmet youth treatment needs, juvenile delinquency, and program evaluation. Dr. Krupa and colleagues are working with criminal justice officials and community partners in the Detroit and Flint areas on several violence reduction initiatives including Ceasefire and Project Safe Neighborhoods.
---
Current Research
LEAD Opioid Diversion Study:
Funded by the Bureau of Justice Assistance (BJA) the Law Enforcement Assisted Division (LEAD) Opioid Diversion study and is a pre-booking diversion program for individuals arrested on narcotics and other related charges. This project directly links individuals with comprehensive services (e.g., substance use treatment, housing, employment).
North Flint Revitalization Initiative:
The North Flint Revitalization initiative is a community-based crime reduction project focusing on micro-spots within the North Flint area. A Cross-Sector Partnership has been formed to engage different stakeholder groups - business owners, homeowners, and renters - to address both violent and property crime through various strategies such as blight elimination, job training, and community policing efforts.
Jail Programming Study
In cooperation with the Ingham County Jail, the jail programming study investigates the current state of jail programing, strengths and challenges associated with program participation and completion, and the impact of program participation on recidivism.
---
Areas of Expertise
Juvenile Corrections
Causes and Correlations of Juvenile Delinquency
Program Evaluation
Juvenile Justice
---
Publications
An Exploratory Structural Equation Model of Traumatic Experiences Among Justice-Involved Youth: A Gender Comparison
Year: Forthcoming Authors: Dembo, R., Krupa, J.M., Faber, J., Cristiano, J., Wareham, J., Schmeidler, J., & Terminello, A. Journal: Criminal Justice & Behavior
The Individual-Level Deterrent Effect of "Call-In" Messages on the Time Re-Arrest
Year: Forthcoming Authors: Circo, G., Krupa, J.M., McGarrell, E.F., & DeBiasi, A.* Journal: Crime & Delinquency
An Examination of Gender Differences in Bullying Among Justice-Involved Adolescents
Year: 2019 Authors: Dembo, R., Krupa, J.M., Faber, J., Cristiano, J., Wareham, J., Schmeidler, J., Terminello, A., & Diclemente, R. Journal: Deviant Behavior
Noxious Housing: The Influence of Single Room Occupancy (SRO) Facilities on Neighborhood Crime
Year: 2019 Authors: Krupa, J.M., Boggess, L., Chamberlain, A., & Grubesic, T. Journal: Crime & Delinquency
A Multigroup, Longitudinal Study of Truant Youths, Marijuana Use, Depression, and STD-Associated Sexual Risk Behavior
Year: 2017 Authors: Dembo, R., Krupa, J.M., Wareham, J., Schmeidler, J., & DiClemente, R.J. Journal: Journal of Child and Adolescent Substance Abuse
---