Christopher Maxwell
Faculty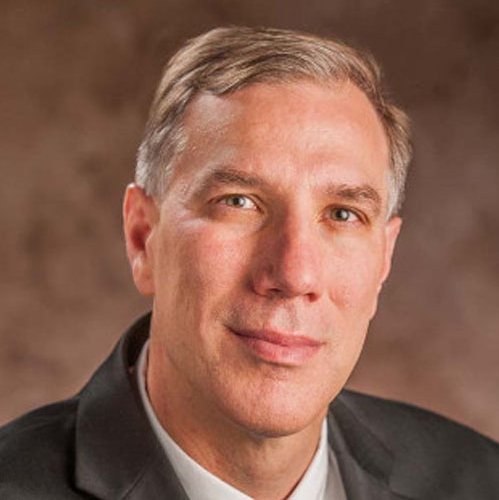 Professor
School of Criminal Justice
PhD 1998, Rutgers University
MA 1994, Rutgers University
BA 1990, Indiana University
438 Baker Hall
655 Auditorium Rd.
East Lansing, MI 48824
(517) 432-4234
Links
Center for Gender in Global Context
---
Biography
Christopher D. Maxwell is Professor in the School of Criminal Justice at Michigan State University and is a member of MSU's Center for Gender in Global Context (GenCen). His research interests include testing for the benefits and costs of sanctions and therapeutic treatments for spouse abusers, the impacts of police and court services on victims of domestic violence, and the causes, correlates, and consequences of violence against intimate partners and elderly family members. Dr. Maxwell earned a B.A. degree in sociology and in criminal justice and a B.A. degree in psychology from Indiana University-Bloomington (1990), and M.A. (1994) and Ph.D. (1998) degrees in criminal justice from Rutgers University-Newark.
---
Current Research
Sullivan, T.P., & Maxwell, C.D. (2019). Advancing Gun Policy: Linking Multi-Source Data to Develop Micro-Longitudianl Trajectories of Domestic Violence Offenders' Gun Use and Impact on Victims. ($2,102,887). USA: The National Collaborative on Gun Violence Research.
Pickering, C. E. Z., Yefimova, M., Maxwell, C. D., & Sullivan, T. P. (2018). Daily Dynamics and Long-Term Trajectories of Elder Abuse and Neglect in the Family Caregiving. ($1,583,791). USA: National Institute on Aging.
Kaufman, J. S., Maxwell, C. D., & Sullivan, T. P. (2013-2020). Evaluation of the Office on Violence Against Women's Domestic Violence Homicide Prevention Demonstrative Initiative. ($1,899,856). USA: National Institute of Justice.
Maxwell, C. D., Pickering, C. E. Z., & Abujarad, F. (2016). Evaluating a multisector case managing strategy to enhance community response for elder victims of abuse and neglect. ($249,998). USA: Robert Wood Johnson Foundation.
---
Areas of Expertise
Intimate Partner Violence
Elder Abuse and Neglect
Police Use of Force
Crime Control
Criminal Justice Systems
---
Publications
Status Influences on Perceptions of Procedural Justice: A Test of the Group Value Model Among Intimate Partner Violence Arrestees
Year: 2019 Authors: Maxwell, C.D., Moore, A.M., Fontaine, J.R., & Smith, J. Journal: International Journal of Comparative and Applied Criminal Justice
The Relationship Between Criminal Behavior Over the Life Course and IPV Perpetration in the Netherlands
Year: 2019 Authors: Verbruggen, J., Blockland, A.A., Robinson, A.L., & Maxwell, C.D. Journal: European Journal of Criminology
Daily Context for Abusive and Neglectful Behavior in Family Caregiving for Dementia
Year: 2019 Authors: Pickering, C.E.Z., Yefimova, M., Maxwell, C.D., Puga, F., & Sullivan, T. Journal: The Gerontologist
Progress Toward National Estimates of Police Use of Force
Year: 2018 Authors: Garner, J.H., Hickman, M.J., Malega, R.W., & Maxwell, C.D. Journal: PLoS ONE
Collective Efficacy and Violence in Chicago Neighborhoods: A Reproduction
Year: 2018 Authors: Maxwell, C.D., Garner, J.H., & Skogan, W.G. Journal: Journal of Contemporary Criminal Justice
---