Mahesh Nalla
Faculty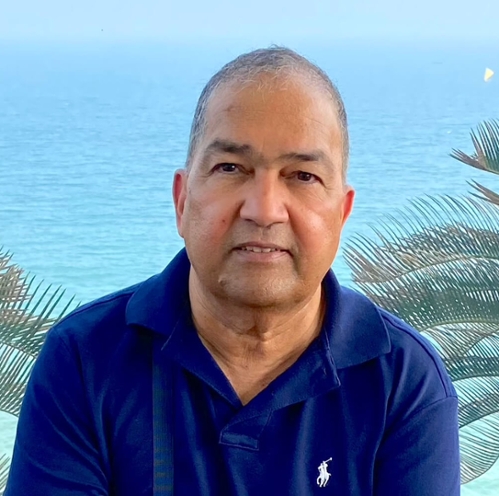 Professor
School of Criminal Justice
PhD, University at Albany, SUNY
MA, University at Albany, SUNY
MA, Andhra University, India
BCom, Andhra University, India
524 Baker Hall
655 Auditorium Rd.
East Lansing, MI 48824
(517) 355-2228
Links
---
Biography
Mahesh Nalla is a Professor at the School of Criminal Justice at Michigan State University in East Lansing, USA. His current research projects are centered in two areas: (a) security governance and trust in public and private police, and (b) gendered spaces & sexual violence in emerging democracies. One of his multi-nation projects on firearm-related violence for the United Nations resulted in forming the cornerstone of the draft (UN ECOSOC) International Protocol Against the Illicit Manufacturing of and Trafficking in Firearms, Ammunition and Other Related Materials, as a supplement to the UN Convention Against Transnational Organized Crime. He spearheaded the development and introduction of the first full-time online MS in Criminal Justice in 1998, for which he received an Award for Excellence – Creative Program Credit-Award in 1999 presented to Michigan State University by the University Continuing Education Association Region IV. He served in various administrative roles for the School including Interim Director and Director of Graduate Studies. He is Editor-In-Chief of the International Journal of Comparative and Applied Criminal Justice.
---
Publications
Private Security Officers' Willingness to Cooperate with Police: The Role of Procedural Justice
Year: 2021 Editors: Paek, S.Y., Nalla, M.K., & Lee, J. Journal: Policing & Society
Corruption and Trust in Police: Investigating the Moderating Effect of Procedural Justice
Year: 2021 Authors: Nalla, M.K., & Nam, Y. Journal: International Journal of Offender Therapy and Comparative Criminology

Perceived Fairness of Transfers and Job Satisfaction Among Police Officers
Year: 2021 Authors: Nalla, M.K., Akhtar, S., & Lambert, E.G. Journal: Policing: An International Journal of Police Strategies & Management
Police legitimacy or Risk Avoidance: What makes people safe?
Year: 2020 (Advance online first) Authors: Nalla, M.K., & Gurinskaya, A. Journal: Journal of Crime and Justice
---