School of Criminal Justice Crosses Town For a Showdown
September 5, 2019
The 13th annual Crosstown Showdown between the Lansing Lugnuts and MSU Spartans took place on Tuesday, September 3rd and the School of Criminal Justice was in attendance to cheer on their fellow Spartans.
With rain and lightning predicted in the forecast, fans brought umbrellas and rain jackets, prepared for inclement weather. Fortunately, the storms held off until well after the game had ended and fans only had to endure about a minute of rain falling during the end of the 6th inning. Although both teams played well, the Lansing Lugnuts did eke out a win over the Spartans, ultimately taking home the victory: 5-1.
In between innings, baseball fans were entertained by Zeke the Wonderdog, MSU Cheer, Big Lug, and Sparty.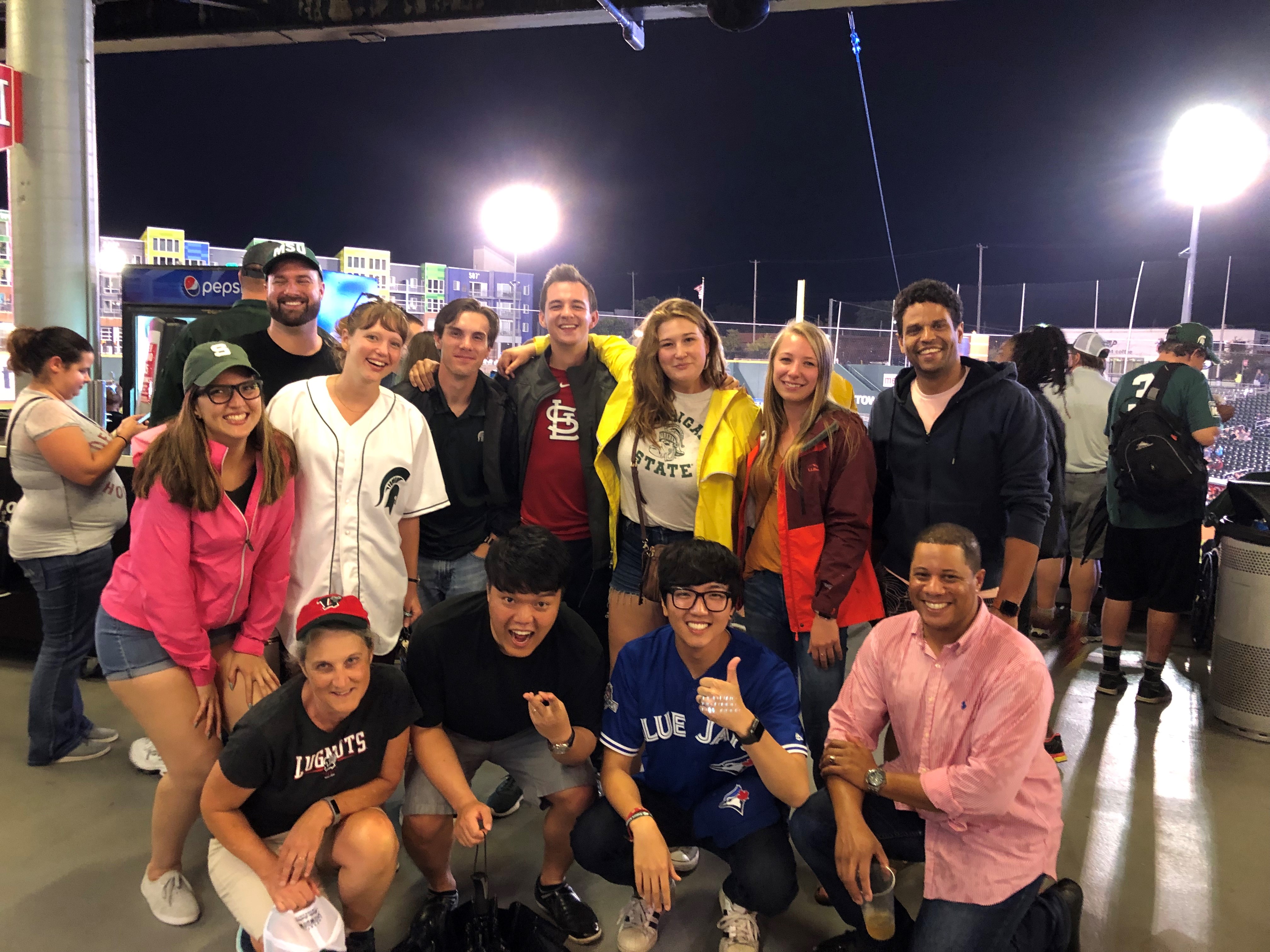 Photo credit: Amanda Osuna