Dr. John Hudzik Receives IEAA Award
November 1, 2019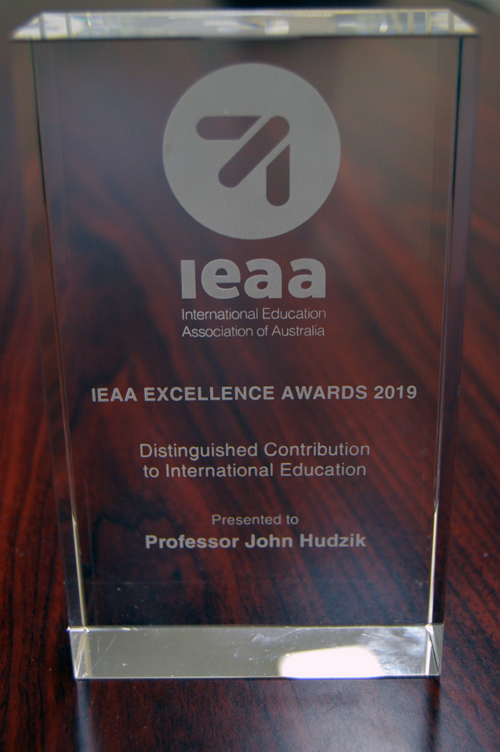 School of Criminal Justice Professor, Dr. John Hudzik, was recently awarded the International Education Association of Australia's Excellence Award in recognition of his distinguished life-long contribution to international education on a global scale.
The former Michigan State University Dean and Vice President for International Programs has previously been recognized by the European Association of International Educators, receiving its Trans-Atlantic Leadership Award; by NAFSA as a Senior Scholar for Internationalization; and by the Association of International Education Administrators, receiving its Charles Klasek Award for distinguished leadership and contribution.
Congratulations Dr. Hudzik!