Teeing Up "Fore" Scholarships
July 24, 2019
On Friday, 136 golfers braved the heat to tee off in the 37th Annual Tournament of Friendship at Wheatfield Valley Golf Course in Williamston, Michigan. The Tournament of Friendship provides $18,000 in financial aid to students pursuing careers in Public Safety/Service at Michigan State University, Davenport University and Lansing Community College on a yearly basis.
Golfers were treated to breakfast and had the chance to warm up on the practice putting green prior to teeing off. After everyone piled into their carts, Colonel Joseph Gasper, the 19th Director of the Michigan State Police addressed the crowd thanking them for their support. Retiring Lansing Police Chief Mike Yankowski; Pete Munoz, Former Director of the Michigan State Police; and Major Greg Veteto from the United States Marine Corps also addressed the crowd. The outing was then officially kicked off with a Shotgun Start, and golfers were off to play 18 holes of scramble style golf in teams of four, taking a break for lunch and ending the outing with dinner, which was sponsored by the Mary Lee Vandermoere Memorial.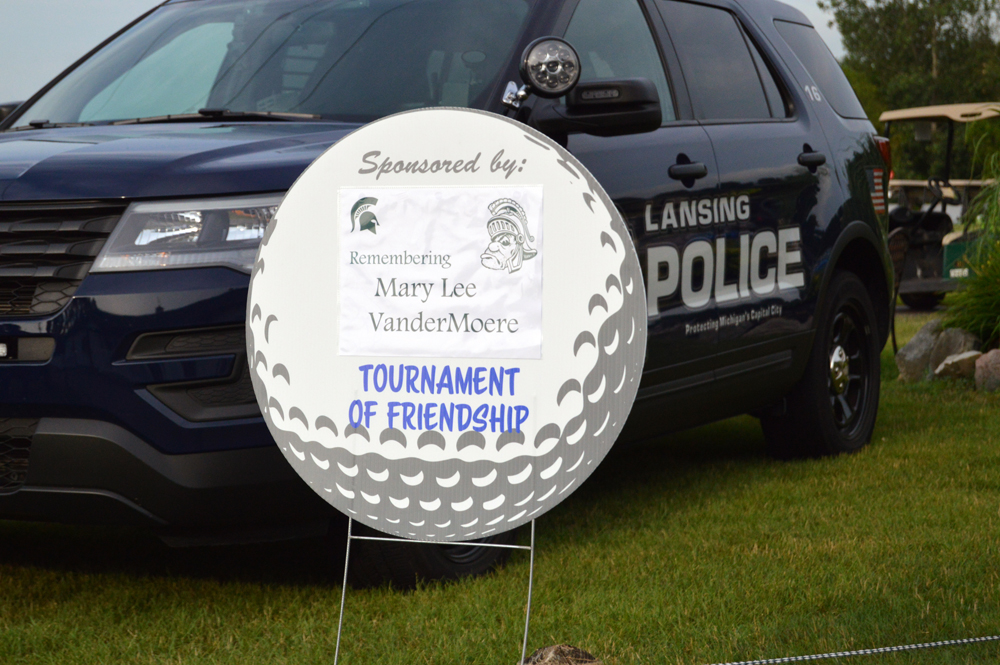 This year, the outing had nearly 40 $100 Tee Sponsors and over 40 individuals, businesses and organizations who contributed prizes that were used in the Raffle, which ultimately raised over $2,000 in additional revenue for the Tournament of Friendship Scholarships.
The School of Criminal Justice and the Tournament of Friendship would like to thank all of the sponsors and donors who contributed to the 37th Annual Tournament of Friendship, including:
Eagle Sponsor: PHP of Michigan
Eagle Sponsor: Lansing Board of Water & Light
Dinner Sponsor: Mary Lee Vandemoere Memorial
Lunch Sponsor: U.S. Marine Corps
Breakfast Sponsor: Lansing Community College Foundation
Breakfast Sponsor: Davenport University
Breakfast Sponsor: MSU Office for Inclusion and Intercultural Initiatives
Breakfast Sponsor: Liberty Title Agency