Alumni Spotlight Series: Steve Cerutti
November 20, 2019
As a child Steve Cerutti dreamed of being a police officer or a soldier. Steve's desire to be a police officer was due to his interest in the law and helping people in trouble. His interest in becoming a soldier was due to his father's service in the Southwest Pacific during World War II. Growing up with four siblings in Grosse Pointe, Michigan, the son of a Journeyman sheet metal worker, meant that Steve and his siblings had to pay their own way through college. At the age of 15 Steve began working summers at the Grosse Pointe Yacht Club to save money for college and where he developed a passion for sailing.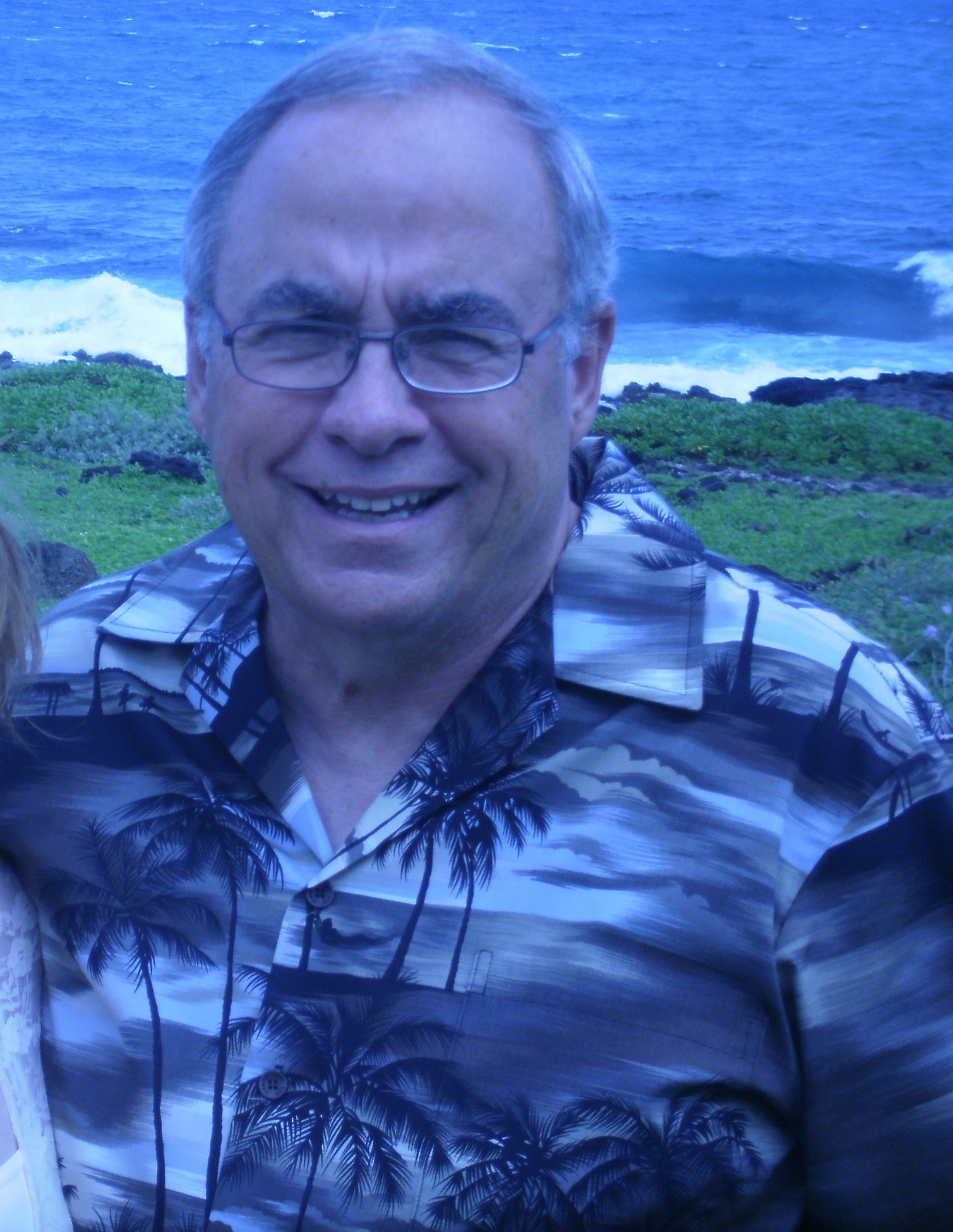 After graduating high school, Steve attended Michigan State University to study Criminal Justice (at the time, the School of Criminal Justice was the School of Police Administration and Public Safety). While Steve was a student the Vietnam War was at its peak. Knowing that his draft classification was about to be changed, curtailing his education, Steve enrolled in a new wartime two-year Army ROTC program. In the program he attended ROTC training during the academic year and basic and advance individual training during the next two summers.
Also, during the academic year, Steve worked in the Residence Halls and the Physical Plant (now Infrastructure Planning and Facilities). During the later days of his senior year Steve was one of ten MSU Criminal Justice students that completed a six-week police academy and were sworn in as full time Police Officers with the Flint Police Department. Steve says this experience was one of the most valuable experiences at the beginning of his career.
After graduating with his Bachelor's degree from the School of Police Administration and Public Safety in 1969 Steve was commissioned as a Second Lieutenant in the U.S. Army. Based upon test scores he was assigned to the Military Intelligence Branch where he received basic and advanced schooling in Cryptology. Based upon his criminal justice education Steve also received basic and advanced schooling in the Military Police Corps during his career. By the time of his retirement Steve was the only fully "Branch Qualified" MI and MP officer in the Army. During his twenty-year career in the Army, Steve worked his way through the ranks serving in various positions of increased responsibility in worldwide locations. Those positions ranged from Intelligence Advisor to the South Vietnamese and South Korean Armies, Operations Officer at several strategic intelligence field stations, the Intelligence officer of a Brigade of the 4th Infantry Division as well as serving on the Division's General Staff, two tours at the National Security Agency, and a training division Chief at the Army Intelligence School.
It was during his time in the Army, while stationed in the Bavarian Alps in Germany, that Steve met his wife, a computer systems programmer from the U.S. who was on a leave of absence from her job to travel throughout Europe while visiting her father who was completing his Army career. After marrying in Germany Steve's wife traveled around the world with him until his retirement from the Army.
After retiring from the Army in 1990 Steve and his wife moved to central Pennsylvania where he took a position as the Chief of the Law Enforcement Division in the Pennsylvania Department of State. His position initially was concerned with investigation of regulatory law and criminal violations of professional license holders (I.e. - doctors, nurses, pharmacists, professional engineers, CPA's, etc.). One of Steve's first efforts was to perform a management analysis of case opening criteria for selected professional boards in order to improve efficiency and decrease case "turn-around" time. The culmination of his study and implementation of new policy resulted in significant improvements in "turn-around time" (6-8 months vs. 15-18 months), and an increase in successful prosecutions. Later Steve's responsibilities were expanded when appointed by a newly elected Governor as the Director of the newly formed Bureau of Enforcement and Investigation. New areas of jurisdiction included additional regulatory and criminal violations under the jurisdiction of the Secretary of State (i.e. - Charities fraud, Election Fraud, and special background investigations). Criminal cases were frequently prosecuted by the U.S. Attorney for the Middle District of Pennsylvania as well as County District Attorneys in addition to State Department legal staff. Considered a very competent multi-tasker, Steve was also charged with overseeing the 18-month, 7-days-a-week effort to recover from a 5 alarm fire that destroyed over half the Department of State's workspaces and records while concurrently directing his Bureau's operations. This effort included recovery and asbestos decontamination of hundreds of thousands of pages of legal documents in addition to hard surfaced evidence being used in pending prosecutions. 
In 2001, Steve retired from Pennsylvania State Government and he and his wife moved to their home in Alden, Michigan on the shore of Torch Lake. Unable to sit still for too long, Steve (who was a licensed EMT) took a position with NorthFlight EMS in flight communications. Northflight (Air) was the Advanced Life Support Helicopter and Fixed Wing air ambulance division of Munson Medical Center in Traverse City. NorthFlight (Air) served the northern lower peninsula, the UP, and Beaver and Mackinac Islands.
In 2006, Steve and his wife moved back East when Steve took a position as the Intelligence Officer for the United States Attorney for the District of Maryland. There he primarily worked active terrorism cases, oversaw selected work products of the joint federal, state, and local intelligence fusion center, coordinated specialized counter terrorism training for state and local law enforcement agencies (WMD Tactical Operations for SWAT Teams and Active Shooter Response for Patrol Officers). Steve also worked closely with the Baltimore Field Office of the FBI and the Maryland/Delaware Joint Terrorism Task Force on cases ranging from terrorism financing to the attempted bombing of an Armed Forces Recruiting Center in suburban Baltimore.
Since his last retirement in 2014 Steve has enjoyed a wide range of activities including studying the history of World War II in the Southwest Pacific, target shooting, and building wood model boats from scratch. Steve and his wife have returned to their home in Alden and enjoy the company of their two dogs Ranger and Cooper. Steve's son is an Assistant United States Attorney in Pennsylvania, his oldest daughter is a CFO for a tech company in Maryland, and Steve's youngest daughter is an Emergency Operations Officer for the Denver International Airport.
Steve Cerutti had an impressive career that spanned almost 50 years. Starting his career in criminal justice and the military at Michigan State University led him on a path to successive challenging positions working for highly successful people that gave him the freedom to innovate and be successful himself. Some of those individuals include a former Chairman of the Joint Chiefs of Staff, a former Chief of Staff of the Air Force, a former Deputy Attorney General of the United States, a former Secretary of Homeland Security, and a sitting Federal Judge. Steve says he was very lucky to have a career where he was at the right place, at the right time, working for some great people.