Alumni Spotlight Series: Arielle Morgan
October 8, 2019
Arielle Morgan is a recent alumnus of the Michigan State University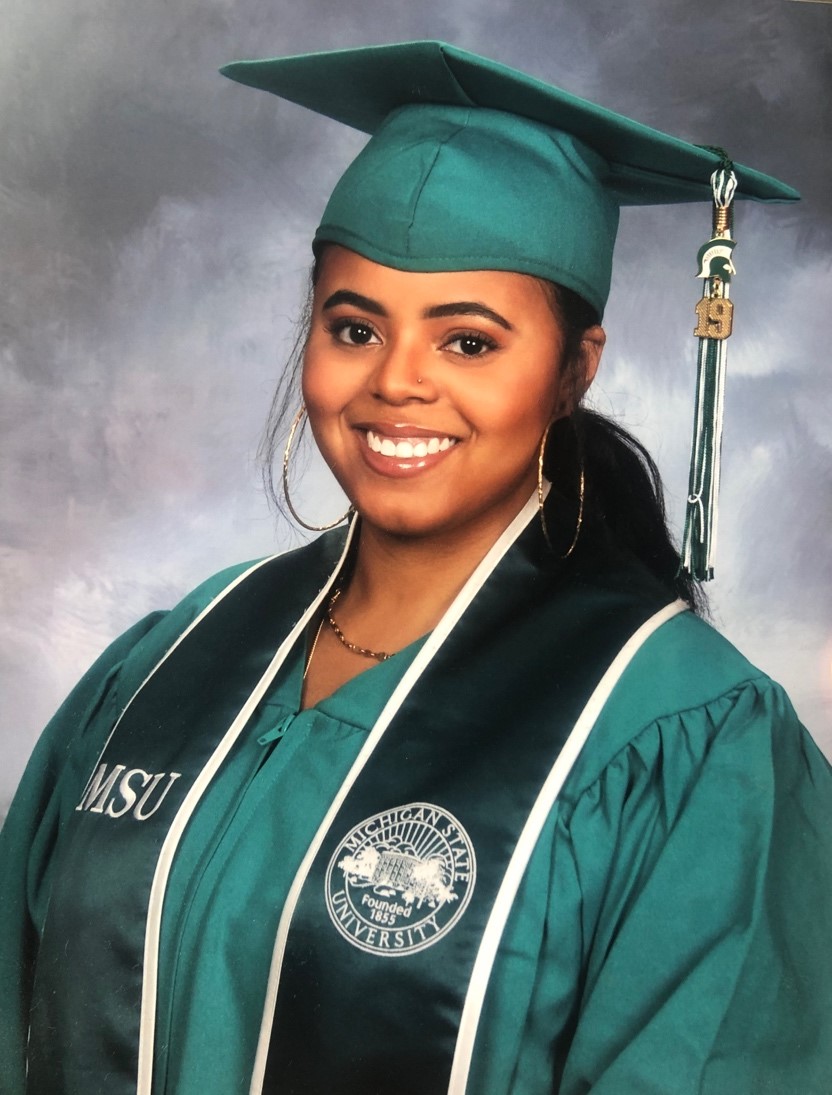 School of Criminal Justice who was born and raised in Detroit, Michigan.
Growing up, Arielle was always interested in law and criminal justice. As a kid, her favorite TV shows were always in the crime and law genre. Her passion for the criminal justice field continued throughout her high school years at Cass Technical High School, when Arielle decided to apply to Michigan State University to study Criminal Justice.
As a student studying Criminal Justice, Arielle took advantage of multiple opportunities to enhance her academic experience. She participated in multiple internships as a legal intern and working in title law; she studied abroad in Accra, Ghana in the Fall of 2018; took a diverse range of Criminal Justice courses offered; and she built lasting relationships and bonds with students she met along the way.
Since graduation, Arielle has been working as a legal assistant in Troy, Michigan where she is gaining experience and studying for the Law School Admission Test (LSAT). Outside of work and academics, Arielle enjoys going out and trying new, fun things with friends and family with brunch being one of her favorite activities to engage in.