Alumni Spotlight Series: Nicole Thompson
August 14, 2020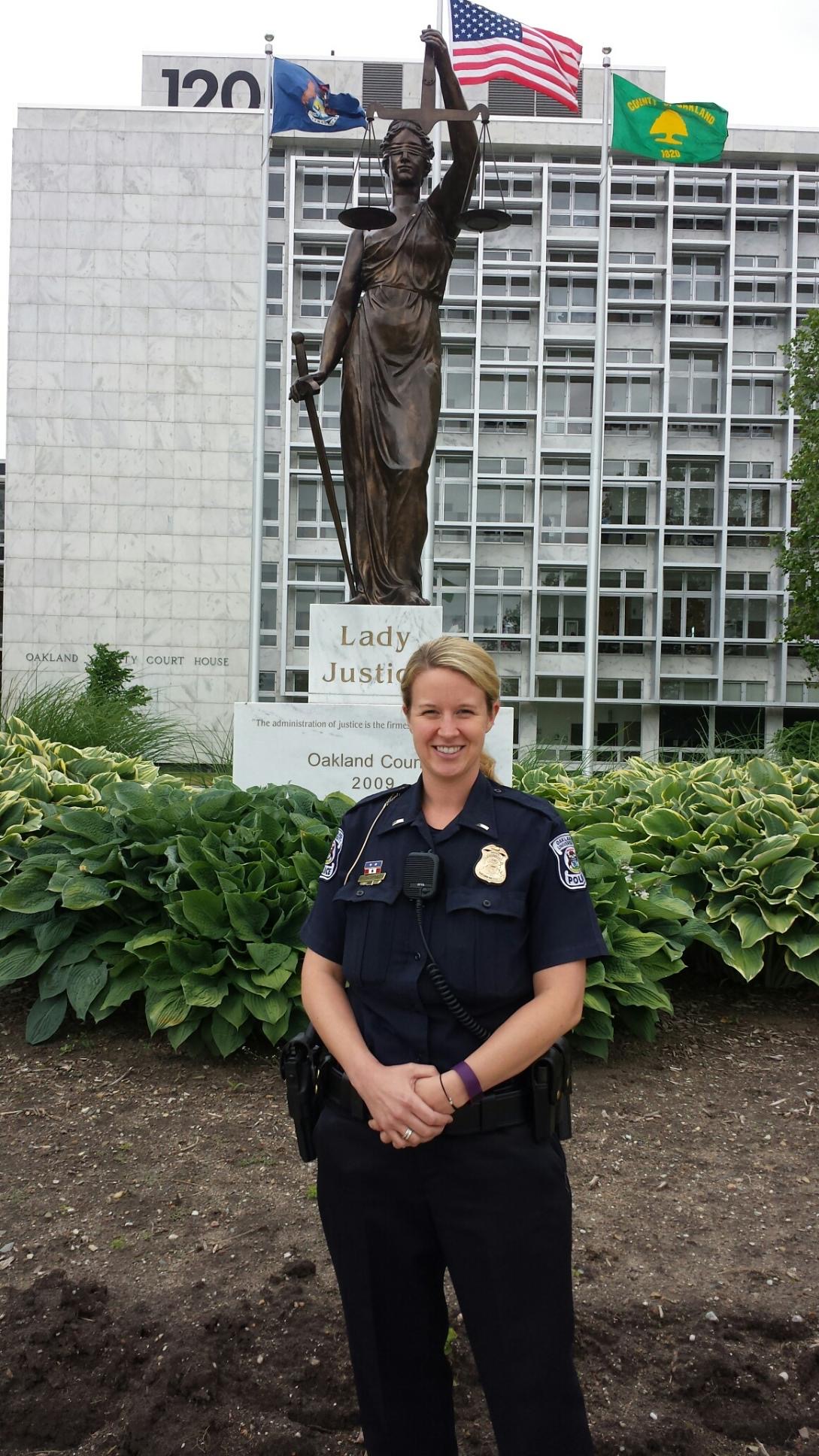 Nicole Thompson is an alumni of the School of Criminal Justice and Administrative Lieutenant at the Oakland University Police Department. Recently, she was selected for the Oakland County Executive's Elite 40 Under 40 Class of 2020.
Nicole was born and raised in Macomb County, Michigan and attended Cardinal Mooney Catholic High School in Marine City, Michigan. Nicole's father retired as a Captain for Macomb County, and is currently the Chief of Police in Richmond, Michigan and ultimately inspired her future career path in Law Enforcement.
At the turn of the millennium, Nicole started her Freshman year at MSU. As a student, Nicole was involved in Alpha Phi Sigma, volunteered for MSUPD's Lot Watch, and taught self defense classes at IM West on campus. Since graduating in 2004, Nicole has gone on to continue her education: earning her Master's Degree in Public Administration from Oakland University, completing the Police Academy at Ferris State University, and completing the MSU School of Staff and Command in 2015.
Nicole joined the Oakland University Police Department in 2005 following her completion of the Police Academy. Nicole then worked her way up through the ranks to her current role as Administrative Lieutenant. In this role, Nicole oversees dispatch, training, updating policies and procedures, ensuring compliance, maintaining the fleet, social media and community engagement.
In her free time, Nicole enjoys spending time with her daughters and her husband – who also went to MSU although they did not meet until after they both graduated. Together, they enjoy tailgating and attending MSU Football games (they are MSU Football Season Ticket Holders).
Recently, Nicole was named one of Oakland County's Elite 40 Under 40 by the Oakland County Executive. She says it is an honor to be selected and associated with the other members of the list and is proud to be able to tell her daughters of this accomplishment.