Diversity Spotlight: Dr. Karen Holt
October 6, 2020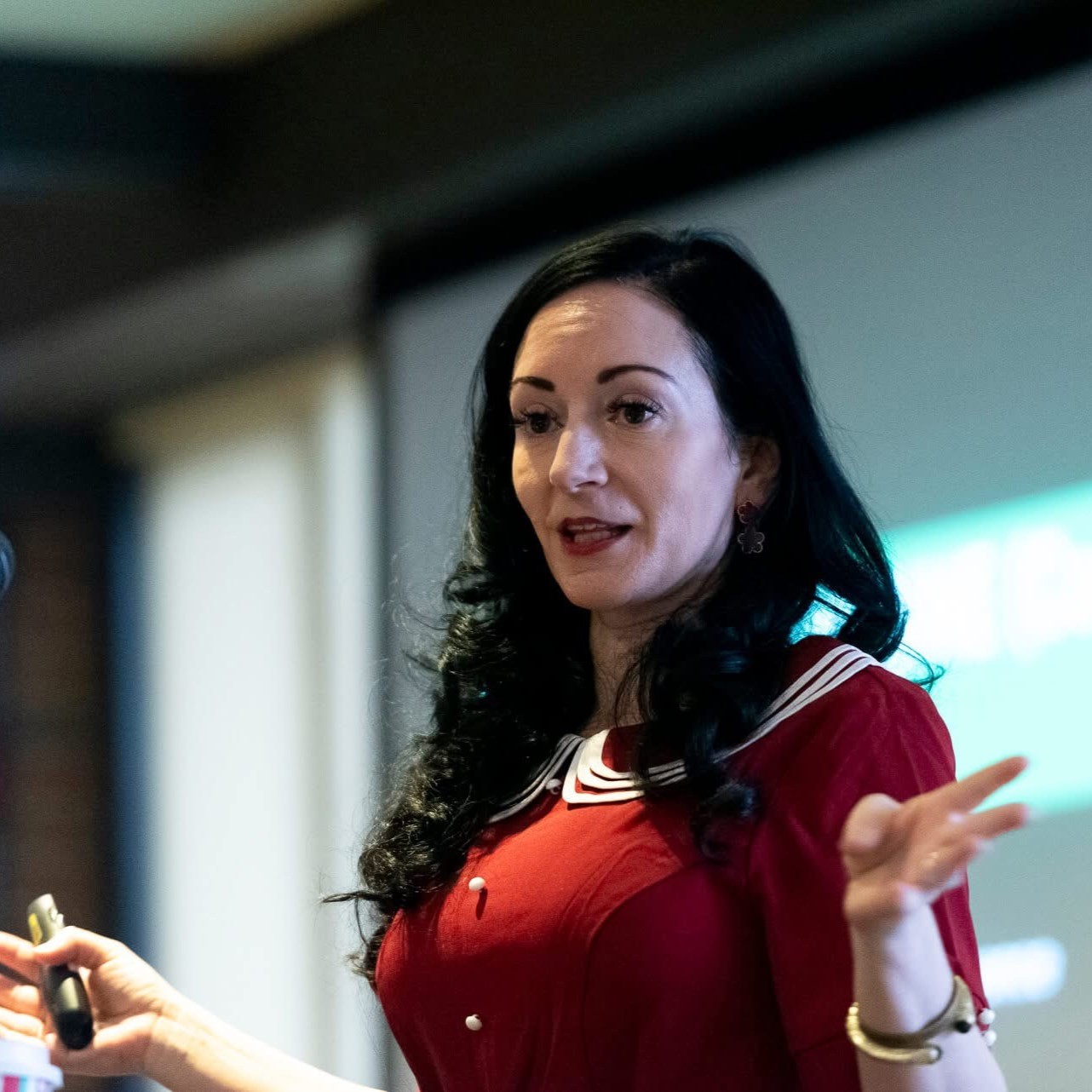 In recognition of Hispanic Heritage Month, we are highlighting some of our alumni, faculty, staff, and students who are working to advance justice around the world. Today we highlight Dr. Karen Holt, an Assistant Professor in the School of Criminal Justice.

Where does your Hispanic Heritage come from?
My Hispanic Heritage comes from my mom's side of the family. My grandparents immigrated to the United States from Paraguay when my mom was just a kid. I am the first person on my mother's side of the family to be born here in the United States.
How do you feel your family lineage and Hispanic Heritage has shaped you as a person?
Back in Paraguay, my great grandfather owned a shoe store. He only had enough materials to make a few pairs for the showroom. When customer would buy a pair, he would tell them he was sold out but to come back in a week and he would have them ready. He eventually had a thriving business. My grandmother and her siblings all worked in the store with him as children. This work ethic was instilled in me throughout my life; to always work hard, do your best, and above all, to value family.
When my grandparents decided to immigrate to the United States, my grandfather came first to find employment and housing. He didn't speak English, so he went to the movie theater frequently and taught himself through what he heard in films. My grandfather would later become not only the first Hispanic professor in the Department of Mathematics at Villanova University, but also the first faculty member in the department with a doctoral degree. Education has always been very important to my family, who viewed it as a path to freedom and a good life.
This is why I decided to earn a Ph.D. I didn't even know what a Ph.D. was, but I knew my grandfather had one. I wanted to honor my family and the sacrifices they made which allowed me opportunities. From my great grandfathers' tireless work building shoes to feed his family to my grandparents leaving a life and family far behind as they immigrated to the U.S., I am always cognizant of my family and their determination and perseverance. They have shaped me immensely.
This is also why I teach my daughters about their Hispanic Heritage. We tell stories, celebrate holidays and traditions, cook Paraguayan dishes, and keep in touch with our family both here in the U.S. and in Paraguay. They have met some of their cousins who have come to the U.S. to visit. Both of my daughters are learning Spanish and when they are older we hope to take them back to meet more of their family. My older daughter will proudly tell you that she is a "proud Latina rebel girl who fights for Paraguayan equality" any chance she gets.
Are you involved in the Hispanic Community?
Yes, in a couple of different ways. I am part of the Latina Researchers Network which is a supportive group focused on promoting the work of colleagues. I am also part of the Chicano Latino Faculty Staff Association here at MSU. Prior to COVID my family enjoyed community events such as festivals, art exhibits, and celebrations.
Has your heritage shaped your research in any way?
Definitely. I study sexual violence, and by nature my work deals with issues surrounding intersectionality, or how race, ethnicity, gender, sexuality, and class affect these experiences. I am also always thinking about the role of power in not only sexual violence but at the macro level. This is influenced by witnessing corruption and abuses of power that are also linked to my heritage. Prior to COVID I was in the early stages of developing a research proposal to child sexual abuse in Paraguay. I am hopeful that in the future I can conduct that research.
What are some things about your heritage that you wish more people understood?
Maybe just how divergent our experiences can be and how intersectionality plays a role in this. My story is my own, and I am always trying to listen to the voices of others and learn from them. My Latina heritage is something beautiful that I actively try to protect and nourish, but it also brings a responsibility to be an ally and accomplice for others.