Faculty Spotlight Series: Carole Gibbs
June 24, 2019
Dr. Carole Gibbs joined the School of Criminal Justice in 2006 and is currently an Associate Professor studying corporate crime and how context shapes decision making and crime from an interdisciplinary lens.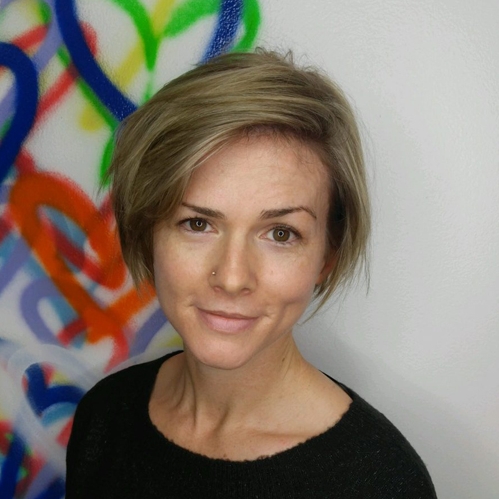 Carole was born in the suburbs of Detroit, but her family moved to Hartselle, Alabama (a small town near Huntsville, AL) when she was 5 years old. After finishing High School, Carole went on to earn a Bachelor's Degree from the University of Alabama, Birmingham. Throughout her undergraduate years, Carole worked a range of jobs including a server at Wing-It Deli, a short stint at Tant and Tant Drycleaners and Tuxedo Rental, a receptionist for the Haircuttery, and rounded out her undergraduate career at Sirote and Permutt Law Firm.
After graduating from the University of Alabama, Carole attended the University of Maryland, College Park earning a Masters and PhD in Criminology and Criminal Justice. It was during her time at the University of Maryland that Carole developed an interest in studying corporate crime in the form of violations of the Clean Water Act and environmental justice.
During her thirteen years at the School of Criminal Justice, Carole's research interests have varied allowing her the opportunity to study an array of topics. After joining the School, Carole expanded her environmental research focus to include white-collar crimes such as fraud in carbon markets and the global trade in electronic waste. Lately, Carole has been interested in utilizing the knowledge she gained from her interdisciplinary work and applying it to mainstream criminology, examining neighborhoods, decision-making, and crime from an interdisciplinary lens.
Outside of work, Carole's interests generally reside in the outdoors. She enjoys hiking and camping in National Parks, yoga, disc golf, archery, and moonlight paddleboarding. She also enjoys traveling, with some of her favorite globe-trots including: hiking the Inca Trail, diving at the Great Barrier Reef, going on a safari at Kruger Park in South Africa, and many road trips in between.