Staff Spotlight Series: Tim Homberg
September 23, 2019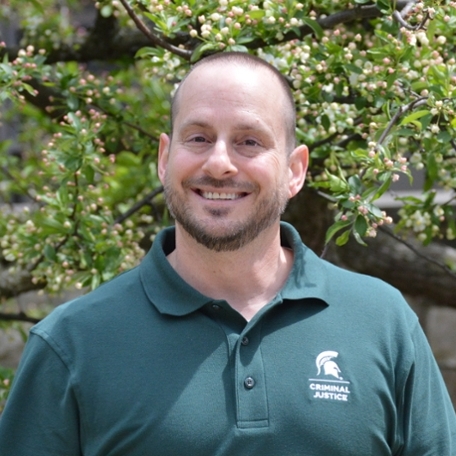 Tim Homberg grew up along the southern tip of beautiful Torch Lake in Rapid City, Michigan where he spent his childhood boating, fishing, and riding bikes. Every year, his parents and brother would take a month-long road trip, packed into a conversion van, to travel across the various states and see iconic landmarks. Tim has now been to every U.S. state except for Alaska and celebrated many of his early birthdays away from home. He still holds a passion for travel and exploration to this day, and has Alaska on his "bucket list" of travel destinations.
Tim first visited Michigan State University during his senior year of high school and immediately fell in love with campus and its atmosphere. He returned to MSU the next year as a Freshman, majoring in Marketing. After graduating with his Bachelor's degree, Tim moved to Chicago to work as an Executive Recruiter, while living with his older brother and two childhood friends. In 1998, after two and a half years in the Windy City, Tim returned to MSU to work with the School of Criminal Justice and went on to earn a Master's degree in Higher Education Administration.
Over the last 21 years serving as Career Development Coordinator with the School of Criminal Justice, Tim has worked extensively to improve the lives of, and opportunities provided to, students and professionals in the Criminal Justice field. His main role is to help students identify and apply for internships within the Criminal Justice field, at a wide variety of local, state and Federal agencies. Tim also serves on the Planning Committee for the Tournament of Friendship, which raises scholarship funds for Criminal Justice students at MSU; teaches CJ 294 "Leadership and Professional Development in Criminal Justice"; organizes various agency informational/recruiting sessions; plans and oversees the annual Criminal Justice Career Fair; serves on both the School's Scholarship Review, as well as Equity, Inclusion and Justice Committees; and co-coordinates the Michigan State Police Homicide Training School. In addition to everything listed above, Tim has also served as the Faculty Advisor to Alpha Phi Sigma, the national criminal justice honors society.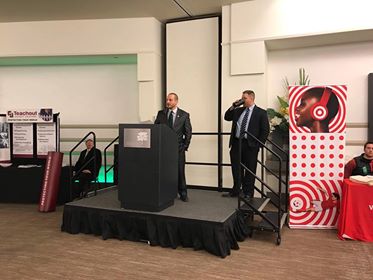 Whenever the opportunity presents itself, Tim enjoys traveling. Throughout the year he will travel to Florida and New Orleans to visit his family, but is always excited to travel anywhere that he can explore new cultures. While in the Lansing area, Tim enjoys golfing, going to sporting events, trying out new restaurants and micro-breweries, and home improvement projects on his 100-year-old house. He has been an MSU Football season ticket holder since 1990, minus the three seasons he missed while living in Chicago, and is a "suffering, but loyal" Detroit sports fan. Tim is also a news and politics junky and enjoys healthy debates with others about the topics of the day. He cherishes his family and has a very close relationship with his parents and older brother, in addition to being the proud Uncle of his Niece.
Even after 21 years, Tim still feels excited and appreciation every time he drives onto campus to come into work. He says he genuinely enjoys his colleagues and that the best part of his job is fostering relationships with alumni and agency representatives, and using those relationships to help his students. "Having the opportunity to see the growth and professional development of my students, from the beginning of their collegiate careers to the peak of their professional careers, is the best part if my job."