Undergraduate Student Spotlight: Madeleine Dahm
October 5, 2018
Madeleine Dahm is a Junior at Michigan State University pursuing a degree in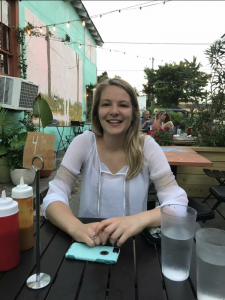 International Relations and Criminal Justice with a minor in Security Management. Recently, Madeleine received the Gupta Values Scholarship; a Scholarship that is granted to students who "embody the specific values of integrity, dignity, excellence, and creativity."
For as long as she can remember, Madeleine has had the desire to improve the lives of those around her and to make a positive impact on society as a whole. This desire led her to look into federal law enforcement, where Madeleine believed she would be able to make a positive impact on a daily basis. Madeleine says she decided to study Criminal Justice because it was the field that would best prepare her for a future career in federal law enforcement.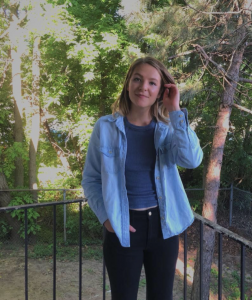 As a student at MSU, Madeleine has been heavily involved in the Criminal Justice Community. She has worked as a Greencoat for the MSU Police Department and has held two internships: one with Court Watch NOLA (an organization who's mission is to "promote reform in the Orleans Parish criminal court system") and another with the Center for Anti-Counterfeiting and Product Protection. Currently, she is working as an Undergraduate Research Assistant with Dr. Jay Kennedy. Staying true to her desire to improve the lives of others, Madeleine spends a large amount of her free time volunteering with MSU's Sexual Assault Crisis Intervention Team, which is part of the Sexual Assault Program; and has volunteered with Haven House in East Lansing, participated in Alternative Spartan Breaks, and has taught English to daycare children in Dharamsala, India.
During her final year at MSU, Madeleine says she plans to continue her involvement with the Criminal Justice Community as a member of Alpha Phi Sigma; through her work on the E-Boards of the American Criminal Justice Association (ACJA) and the MSU Student Cold Case Unit; presenting her and Dr. Kennedy's research findings at a conference in March; interning with the USDA-Office of the Inspector General; and studying abroad in Brussels.
Congratulations, Madeleine, for receiving the prestigious Gupta Values Scholarship – you earned it!