Undergraduate Student Spotlight: Natalie Hix
May 3, 2019
Ever since she was a child, Natalie has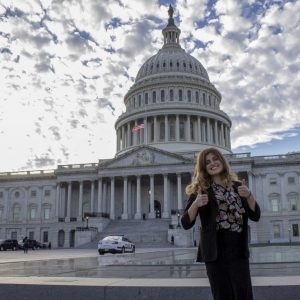 been interested in a career where she could "be involved directly with he public and could give back to the community" and felt that a career in Criminal Justice would be the "most interesting and applicable way to do so" by either "increasing the good or decreasing the bad" in the world.
Growing up on the Western shores of Michigan, in Grand Haven, Natalie developed a passion for the outdoors. Some of her favorite hobbies include biking (both road and mountain), trying out new art forms, immersing herself in the greenery on campus – particularly the Baker Woodlot and Rajendra Neotropical Migrant Bird Sanctuary – and practicing one of the many instruments she plays, particularly her violin…which, in case you were wondering, she does play outside.
Not being the type to sit still for too long, Natalie has taken advantage of the vast array of opportunities students have to get involved at Michigan State University. Natalie says: "there's a club and place for every interested, and students are enabled to reach as high as they can through numerous resources and mentors." Some of the various roles Natalie has played in student groups include Community Outreach Coordinator for the American Criminal Justice Association, Communications Director for Phi Beta Delta, and a member of Alpha Phi Sigma. She has also volunteered with the Crown Boxing Club and the English Tutoring Program.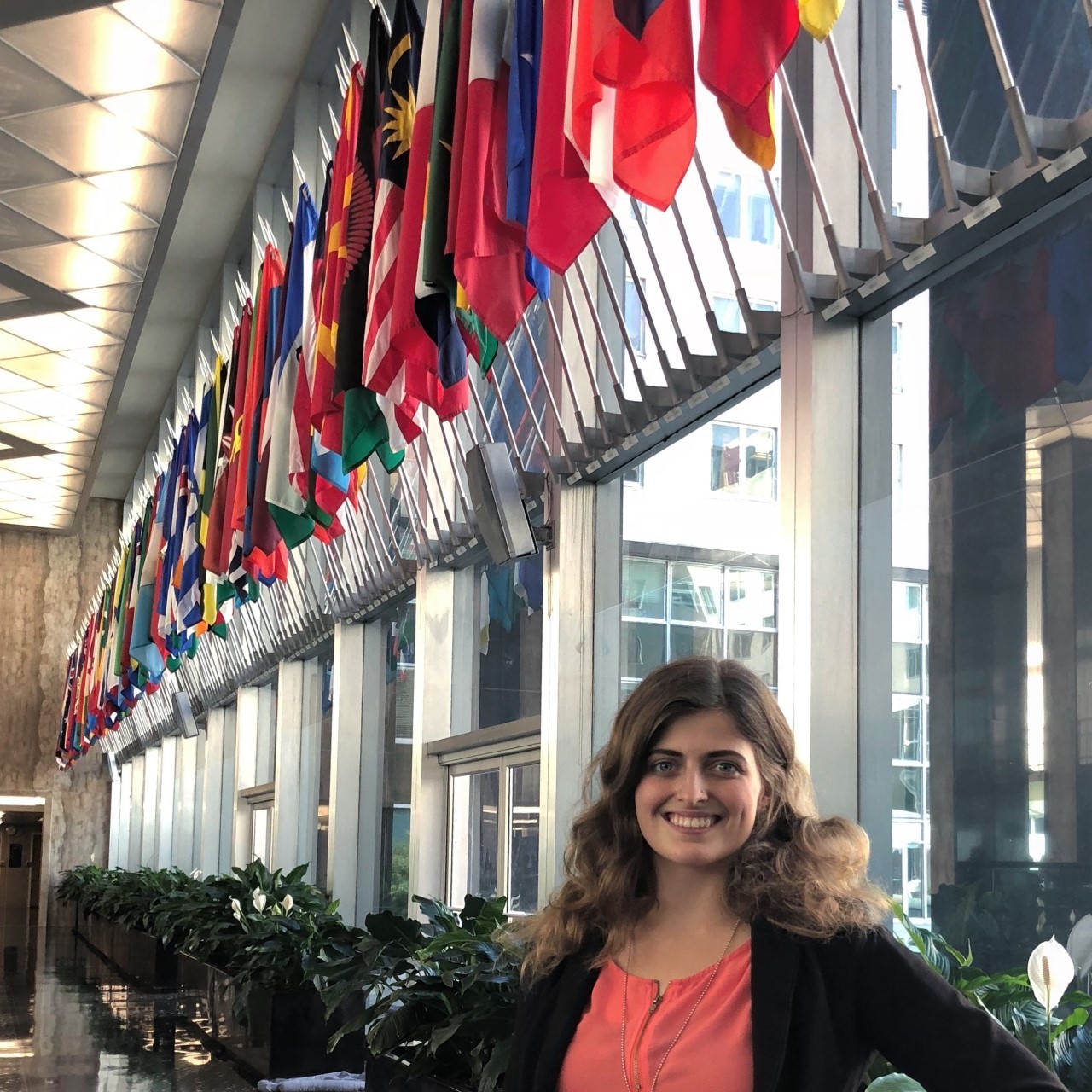 Natalie has taken advantage of the multiple internships and research opportunities available to Criminal Justice students at Michigan State University. She has held internships with Homeland Security Investigations, the Michigan Intelligence Operations Center, the U.S. Department of State Bureau for Conflict and Stabilization Operations, and has an upcoming internship as a Park Guide at the Missouri National Recreation River. She has been a member of Dr. Chermak's research team that studied "patterns of radicalization online and characteristics of schools that faced gun violence" and is conducting research on "terrorist deradicalization programs and their potential ties with restorative justice" under the guidance of Derrick Franke under a Provost Undergraduate Research Grant. She has also studied abroad in Jordan.
Having worked at four different coffee establishments, Natalie is a self-described career barista and pro cappuccino maker. Throughout her time at MSU, Natalie has been employed as a Greencoat with the MSU Police Department, a Student Assistant at the Michigan Department of Corrections, a Crisis Line Advocate at EVE's House, and as an Undergraduate Learning Assistant for CJ 110: Intro to Criminal Justice.
Graduating in the Spring of 2019, Natalie has spent time reflecting on her previous three years as a student at MSU. She says that her favorite part of being a CJ student has been the people, stating: "the faculty here are absolutely incredible, everyone is so kind and encouraging of students." She continues to say that she is inspired by the passion the faculty have for their research, and it inspires her to further pursue her own interests.