Undergraduate Student Spotlight: Isaac Slajus
March 9, 2020
Isaac Slajus is a Senior studying Criminal Justice at Michigan State University with a minor in Conservation, Recreation, and Environmental Enforcement.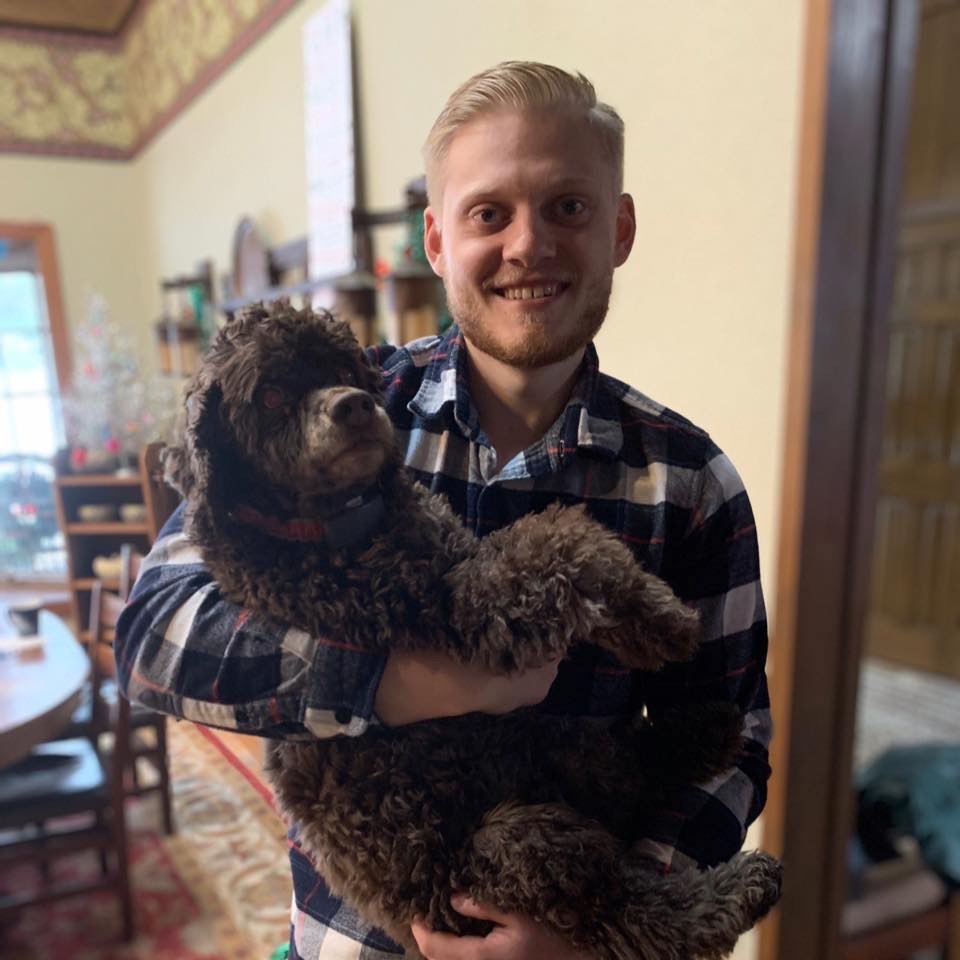 Isaac is the youngest of four siblings (with three older sisters) and grew up in Iron Mountain, Michigan (a rural town in Michigan's Upper Peninsula). His father is an Orthopedic Surgeon who raises buffalo, and his mother was a stay at home mom who now works as horticulture Support Staff for MSU Extension. Isaac attended Kingsford High School, where he was a drum major and was part of the drama club. Throughout high school, Isaac had an interest in law enforcement, but wasn't sure if he wanted to make law enforcement a career. That all changed when Isaac came to MSU. On his first day as a student at MSU, Isaac changed his major status from Undecided to Criminal Justice. Since then he has fallen in love with the field of Criminal Justice and hopes to work in Investigations at the Federal Level.
During his time at MSU, Isaac has participated in several Independent Studies including one with Dr. Scott Wolfe where they looked at strategies to mitigate drug use and the drug trade; and one with Dr. Christina DeJong that resulted in a UURAF presentation on crime statistics and immigration rights in Michigan. Isaac has also held internships with the Michigan State Police and the Social Security Administration – Office of Inspector General (SSA-OIG).
Isaac applied for the internship with SSA-OIG after meeting with Tim Homberg, the School of Criminal Justice Career Placement Specialist. Tim recommended the internship after Isaac expressed interest in a challenging, hands-on, experience driven internships. After his internship ended, a flag was flown over the United States Capitol in Isaac's honor for his accomplishments as an intern with the SSA-OIG. The award was a surprise to Isaac, and he was not aware of this until Tim Homberg and agents from the SSA-OIG surprised him with the flag. Isaac says "it was an amazing experience that I am so thankful for. I will never forget everything that the agents at the SSA-OIG did for me. I feel like I owe them so much, and for them to give me a flag that was flown in my honor makes me even more thankful for this incredible experience."
In his free time, Isaac enjoys hiking, working out, watching movies, and is an avid comic book reader. He expects that he has read over 300 comic books in his lifetime and has been on a documentary kick as of late. After graduation, Isaac will begin the Law Enforcement Intelligence and Analysis online master's program through MSU School of Criminal Justice and intends to enter the law enforcement field, with the goal of eventually working in Investigations at the Federal Level.