Alumni Spotlight: Daniel Young
June 14, 2019
Dan Young is a passionate professional and inventor, developing philanthropist, and all-around nice guy. He is also an alumni of the School of Criminal Justice (receiving both a bachelor's degree and master's degree), Founder and Chief Innovation Officer of Circadian Risk, mentor, and movie buff.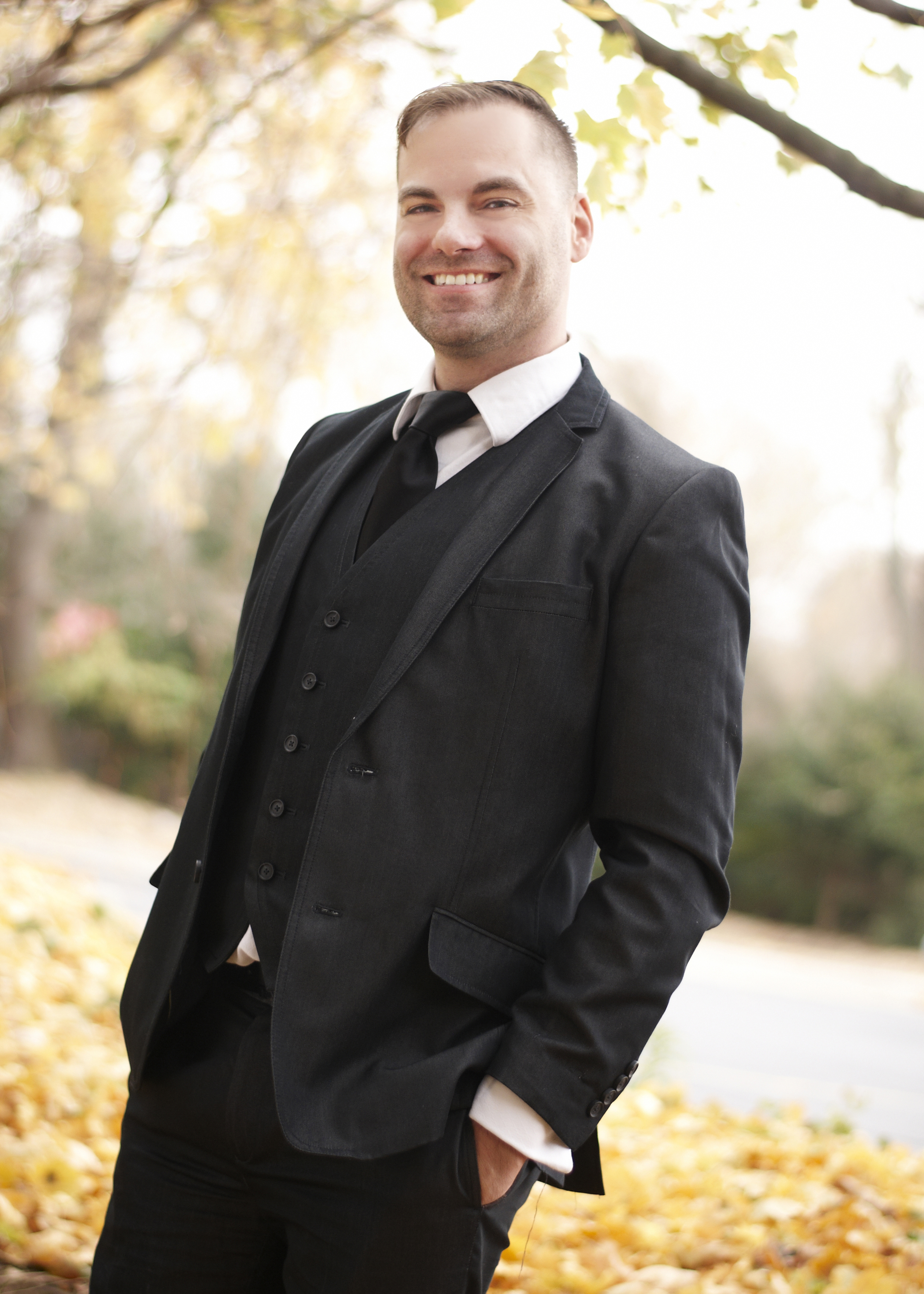 Dan grew up in Holly, Michigan and moved to East Lansing in 1997 to study Criminal Justice at Michigan State University. His initial interest in studying criminal justice was driven by his desire to work in the field at the federal level, but overtime he decided that this trajectory wasn't what he wanted. This led Dan to schedule an appointment with Tim Homberg (Career Placement Specialist) to seek out other career paths within criminal justice. During this meeting, Dan was introduced to the field of private security and a company called Guardsmark.
At an open recruitment/hiring session hosted by Guardsmark, Dan met with the company representatives and asked them one simple, life altering question: "what is the ideal candidate you are looking for?" This question impressed the reps from Guardsmark so much that they created an internship – the first one in the company's history – specifically for Dan. Dan continued his internship with Guardsmark and by last semester of college he was a full-time manager.
Aside from his nearly 8 year stint at Guardsmark where he managed over 100 security officers, Dan has spent time as a Regional Bioterrorism Coordinator for the District 1 Regional Medical Response Coalition, co-founded Do1Thing, served as the President & CEO of Aegis Bleu, and most recently founded Circadian Risk.
Outside of work, Dan enjoys donating his time to various causes, non-profits and charities. Dan played a vital role in the restructuring of Michigan Pride when the organization was going bankrupt and desperately needed change by creating a new board, bylaws, and co-chair system. Dan also enjoys camping, painting, entertaining guests with his boyfriend, and watching movies – as long as they aren't horror films. Dan has a dog; Alvin, a Pomeranian-Chihuahua and Toy-Fox Terrier mix (the first small dog he has ever owned) and seems to be resistant to fatigue and burnout, as he is also writing a book and has taught CJ 385 and 485 for the School of Criminal Justice.
Dan's advice to current and future students is to network and do things to make yourself stand out among the field. Dan says that if someone knows who you are, that you will get a better job because of the connection. His advice for students who are unsure of what they want to do in their future careers is to change your mindset. He says that too many students spend time saying "I don't know what I want to do." Instead, he suggests saying "I know what I don't want to do" and narrowing your options from there. This way you check off all of the boxes of the things you know you absolutely do not what to do so you will have a better understanding of what you want and get a better direction of what to look for.
Finally, in true movie buff fashion, Dan mentions one of his favorite quotes from Master Oogway (Kung Fu Panda): "There's a saying: 'yesterday is history, tomorrow is a mystery, but today is a gift that is why it is called present.'" Dan further elaborates on how he lives his life by this philosophy. He says that it is a waste to be worried about the future and upset by the past; that everything is solvable if you focus on the solutions and live positively.