Michigan Statistical Analysis Center
The School of Criminal Justice, through the Michigan Justice Statistics Center, serves as the Statistical Analysis Center (MI-SAC) for the State of Michigan.  The mission of the Center is to advance knowledge about crime and justice issues in the state of Michigan while also informing policy and practice.  As the nation's pioneering land-grant university, this dual mission is reflective of Michigan State University's commitment to advancing knowledge and transforming lives.  The Center conducts policy-relevant research and analysis to advance data-driven processes and the adoption of evidence-based strategies. Ultimately, the goal is to promote safe Michigan communities and to support efforts to enhance the fairness, effectiveness, and efficiency of the criminal justice system through research, evaluation and the dissemination of information.
The Center works in partnership with the Michigan State Police, Michigan's State Administering Agency (SAA), as well as with law enforcement and criminal justice agencies serving the citizens of Michigan.  The Center also draws heavily on the rich faculty, staff and student resources of the School of Criminal Justice.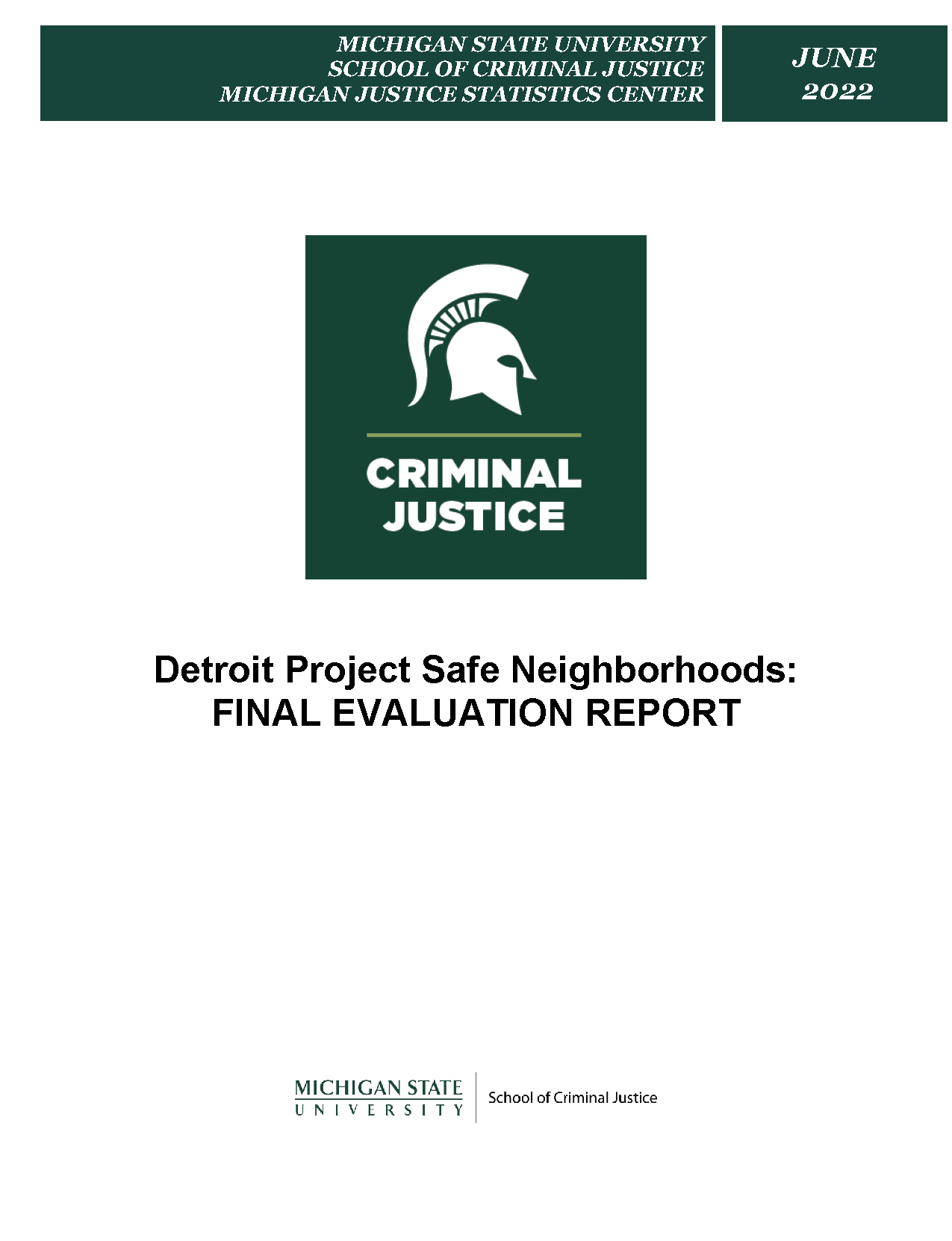 "This Web page is funded in part, through a grant from the Bureau of Justice Statistics, Office of Justice Programs, U.S. Department of Justice. Neither the U.S. Department of Justice nor any of its components operate, control, are responsible for, or necessarily endorse, this Web page (including, without limitation, its content, technical infrastructure, and policies, and any services or tools provided)"