Arthur Brandstatter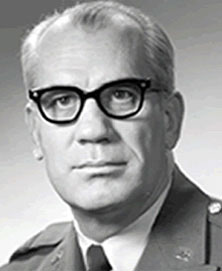 Arthur Brandstatter retired after 45 years in Education, Law Enforcement and Military Service. Mr. Brandstatter received both his Master's and Bachelor's degree at Michigan State University in Political Science and Public Administration as well as being one of the first three graduates in Police Administration.
Arthur Brandstatter began his career with Detroit Police Department as a uniformed officer then joined the Army. After filling various positions in World War II he remained in the Army Reserves from 1946 to 1974, retiring with the rank of Brigadier General. In 1946 he became the Chief of Police for the City of East Lansing, Michigan. In addition to his duties as Chief of Police, he became a faculty member for the School of Criminal Justice at Michigan State University. From 1947 to 1976, Mr. Brandstatter was a full time Professor and Director for the School of Criminal Justice.
Upon retiring from Michigan State University, Brandstatter was selected to be the Director of the Federal Law Enforcement Training Center (F.L.E.T.C.) in Glynco, Georgia. He filled this position from 1976 to 1982. In 1982 he was appointed Special Assistant to the Assistant Secretary of Treasury to advise and coordinate a plan designed to establish a National Center for State and Local Law Enforcement Training at Glynco, Georgia.

Emil Eschenburg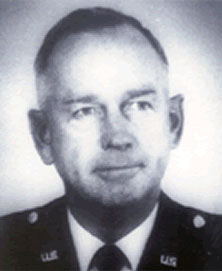 Brigadier General Emil Pl Eschenburg began his 32 years of military service with the Artillery in the Michigan National Guard. He received his bachelor's degree from Michigan State University where he graduated with high honors and was the number one officer candidate in Sixth Corps Area. Mr. Eschenburg is a graduate from the National War College and earned his Master's Degree in International Relations from George Washington University. Following graduation from college he entered the Army on a competitive tour after which he was awarded Regular Army commission in the Infantry in 1940. He saw action in World War II as a member of the 1st Special Service "The Devil's Brigade" whose exploits became legendary in a movie of the same name. He also served with distinction during the Korean War and in Vietnam.
During his active duty service, he served seven years in combat earning 115 decorations, 77 for valor, two awards of the combat infantryman's badge and master parachutist wings. He retired from the Army in 1970. Following his retirement he began a very successful career in real estate and became the President of the Montana Kiwanis Club. He and his wife currently reside in Helena, Montana where he continues in the real estate business.

Penny Harrington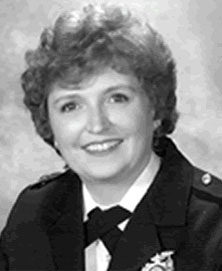 Penny Harrington, author of "Triumph of Spirit" her autobiography, is the Director of the National Center for Women in Policing, a division of the Feminist Majority Foundation. Penny spent 23 years in the Portland, Oregon Police Bureau where she started in 1964 as a policewoman in the Women's Protective Division. Penny decided to challenge the system and in 1970 became the first woman ever to be transferred out of the Women's Protective Division. In 1972, Penny added two more firsts to her record by becoming the first woman detective and then the first woman sergeant.
Based on her record in the Department and her support from the community, Penny Harrington was named Chief of Police in 1985, making her the first woman to become Chief of a major US City. When Penny became Chief, the City of Portland was faced with serious crime problmes. It ranked 4th in burglary nationwide. Chief Harrington implemented innovative programs that immediately reduced burglary, increased drug arrests, reduced citizen complains against police and reduced overall crime.
After leaving the Portland Police Bureau, Penny became the Assistant Director of Investigations for the State Bar of California. She was with the Bar for seven years training investigators and managing the investigations of complaints against California attorneys. As Director of the National Center for Women and Policing, Penny is working nationally to bring more women into policing and to help women reach the higher levels of command within their agencies.

Gordon Kettler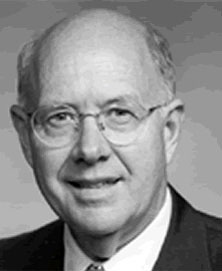 Gordon Kettler is the General Director of Global Security with the General Motors Corporation. He has worked in many capacities the past 34 years with the General Motors Corporation beginning with Chevrolet Motor Division. Mr. Kettler received both his Master's and Bachelor's degree where he earned High Honors, at Michigan State University in Criminal Justice. Mr. Kettler has served on the US Department of State Overseas Security Advisory Council, was the past chairman and president of the American Society for Industrial Security, and is a current board member of the Michigan State University Criminal Justice Alumni Association.
Gordon Kettler is also in other orgnizations such as the International Association of Chiefs of Police, Southeastern Michigan Association Chiefs of Police and the Special Agents Association of Greater Detroit, the Southeast Michigan Crime Stoppers and is the winner of the Director's Community Leadership Award given by the US Department of Justice. Mr. Kettler is also the recipient of The Alliance for a Safer Greater Detroit, Horace L. Sheffied, Jr. Award.

Bill Livingood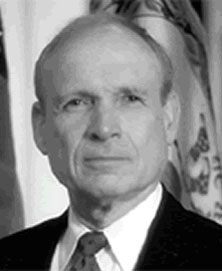 Bill Livingood received a Bachelor of Science degree in police administration from Michigan State University in 1961, where he also served as the student body president in 1959.
Bill Livingood served with the Secret Service before he was appointed Sergeant at Arms for the U.S. House of Representatives (1995 – 2012). During his time with the Secret Service he held the position of Assistant to the Special Agent in Charge of the Presidential Protective Division, Special Agent in Charge of Protective Forces, Deputy Assistant Director, and Executive Assistant to the Director of the Houston field office.
Bill Livingood is a member of the International Association of Chiefs of Police where he serves as a member of the Executive Committee and is a member of the National Sheriff's Association. He is a recipient of the Treasury Department's Meritorious Service Award and numerous Treasury awards.

Donald B. Weatherspoon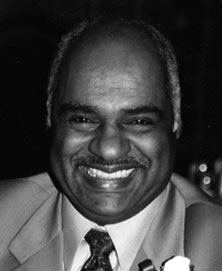 Donald B. Weatherspoon graduated in 1967 from Michigan State University College of Social Science-School of Criminal Justice, with a BS in Police Administration. He later earned his MA in Early Childhood Education at Eastern Michigan University (1971), and a Ph. D. in General Education Administration at the University of Michigan (1973). He developed a diverse and proficient career in public service during the ensuing years, progressing as a police officer, child welfare worker, research associate and project coordinator at Rutgers University-Eagleton Institute of Politics and Director of Budget and Review for the Maryland General Assembly-Fiscal Services.
Upon his return to Michigan, Dr Weatherspoon occupied administrative and budgetary posts with Michigan Department of Commerce and Natural Resources, where he achieved recognition for developing key technological advancements.
His positions at the Michigan Department of Education allowed him to blend his wide range of experience for the benefit of children and the educational community. As assistant Superintendent, his duties encompass that of director of the Office of Sate Schools and liaison to the Department of Corrections. He has contributed to the development and implementation of the incarcerated youth/adult project, facilitating a modernized; computer assisted program for inmate instruction, GED attainment, and vocational training.