2006 Honorees
R. Barri Flowers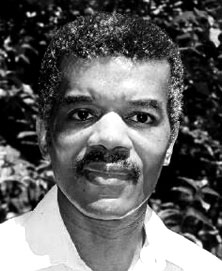 Barri Flowers is a well respected criminologist and crime writer with nearly forty published books to his credit, as well as numerous published articles and short stories with his latest publication Justice Served a suspense thriller.
After receiving his BA in 1977 and MS in 1980. Barri had his first book published in 1983 based on his thesis, Criminal Jurisdiction Allocation in Indian Country. This publication has become the preeminent law book on criminal jurisdiction concerning crimes committed on Native American Lands.
Barri Flowers is a member of the American Society of Criminology, American Crime Writers League, Mystery Writers of America, Sisters in Crime, Kiss of Death, and the Romance Writers of America.

Walter Lloyd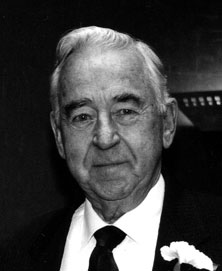 Walter Lloyd, JD received his degree from the School of Criminal Justic in and his Juris Doctorate from the American University.
He served as Associate General Council for the CIA which led to the Classified Information Procedures Act and the Foreign Corrupt Practices Act. He was appointed Deputy Attorney General for the state of Nevada where he authored the revision of the Nevada Child Support statute.
Walter Lloyd was Security Director of Lockheed Aircraft Corporation and Corporate Director of Security for Hughes Aircraft. Walter's expertise in security led the School of Criminal Justice in the development of the Leadership and Management Program in Security (LaMPS).
Walter Lloyd has received the Sheffeld Edwards, Director of Security, CIA, Fred Hall, Chief Special Security Division, CIA and John Parangoski, Special Projects Staff, CIA, Commendations.

Audrey Martini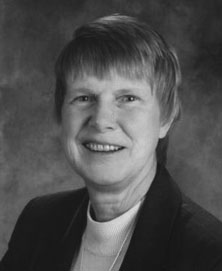 Audrey Z. Martini has been a shining example for law enforcement across Michigan. She has served as a police officer with the Detroit Police Department and was promoted to Lieutenant in Charge of the Sex Crimes Unit, which at the time was a tremendous accomplishment for women in the field of law enforcement. Her achievements as the Executive Director for Women Police of Michigan, Inc., Project Director at Lansing Community College Criminal Justice & Law Center and Director of Outreach for the School of Criminal Justice has set her apart as a leader in criminal justice education and training in the State of Michigan.
Audrey Martini is a member of the Michigan Association of Chiefs of Police, Detroit Police Officers Association, Women of Police, Sexual Assault Information Network of Michigan and Evergreen Children's Services board.

Nancy Oesch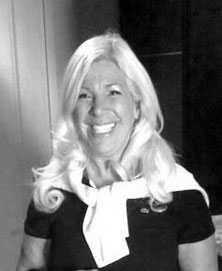 Nancy Oesch earned both her Bachelor and Masters Degree from the School of Criminal Justice. She began her criminal justice career with the Michigan Department of Corrections in 1973 and became the First Women Corrections Officer and later served as Assistant Director of Treatment, Prison Classification Director and Project Coordinator for the Parole Service Program.
Nancy Oesch is currently the Legal Studies/Criminal Justice, Department Chair at Florida Metropolitan University. She has co-hosted seminars with the FBI on such topics as Serial Killers and Violence in the Workplace and has been an International Speaker on the topic of Violent Juvenile Crime.
Nancy Oesch is very involved in the field of criminal Justice where she has served as Chairperson of the Orange County Sheriff's Citizen's Review Board and the Citizen's Advisory Commission. She is also a member of the School of Criminal Justice Alumni Association Board.

David Westrate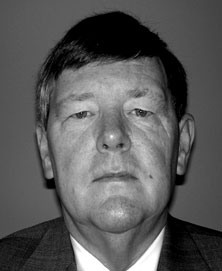 David Westrate began his law enforcement career in 1964. His distinguished thirty five year career saw him advance from a drug enforcement street agent to the Assistant Administrator for DEA working at the highest levels of international law enforcement. David was also instrumental in developing the funding and constructing of the new DEA training facility in Quantico, Virginia. He has displayed expertise, initiative and commitment to his law enforcement career and the School of Criminal Justice by serving as President and member of the Alumni Board of Directors.
David Westrate is Vice President of the Association of Former Federal Narcotic Agents, Mid Atlantic Region and lifetime member of the International Association of Chief's of Police.
David Westrate has received the Senior Executive Presidential Rank, Attorney General's Distinguished Service and the DEA Administrator's Award for Distinguished Service.