2004 Honorees
Avon Burns
Avon Burns is the acting Coordinator/Professor of criminal justice at Mott Community College and Adjunct Professor at Ferris State University. She graduated from the School of Criminal Justice with a MS in 1979 and has distinguished herself in the criminal justice field through her work as an academic.
Avon Burns has eighteen years experience with Mott Community College's criminal justice program. She developed the City of Flint's First Crisis Intervention Training Program and restructured the Flint Police Training Academy to accommodate previously excluded groups.
Avon Burns has received the YWCA Corporate Women of Achievement, Who's Who American Teachers, Teaching Excellence from the University of Texas, Outstanding Teacher of the Year, Mott Community College and the Who's Who in the Midwest awards.

Dae Chang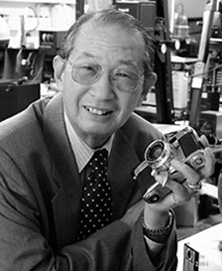 Dae Chang is one of the first criminal justice graduates from Michigan State University, graduating with a BA 1957, MA 1958 and a Ph.D. 1962. He began as a police officer in South Korea then pursued academics as an assistant professor of Sociology at Olivet College and retired as Professor Emeritus from Wichita State University, Kansas.
Dae Chang has published more than thirty-eight journal articles and thirteen books. He has been one of the pioneers in researching cross-cultural criminal justice issues. His publications not only covered various emerging trends in this area but also were published in some of the leading criminology/criminal justice journals around the world. Dr. Chang is the founder of the first comparative journal in the field of criminal justice entitled the International Journal of Comparative and Applied Criminal Justice.
Aside from his commitment to research and teaching, he also served as Chairman of the Department of Sociology and Anthropology at the University of Wisconsin at Whitewater and the Department of Administration of Justice at Wichita State University, Wichita, Kansas.

Kenneth Christian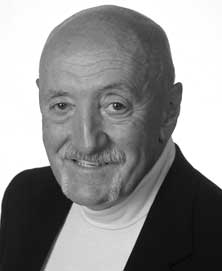 Kenneth Christian served his country in the United States Army as a Field Intelligence Chief with the Helicopter Airborne Assault Force. After his service with the army, he returned home to become a student at Michigan State University's Police Administration program where he graduated with honors, 1959.
After earning his Bachelor of Science degree, Kenneth Christian became an Assistant Supervisor with the Minnesota Enforcement Training Division where he developed training curriculum for more than 5000 city, county and state law enforcement officers. As a recipient of a criminal justice fellowship award from the United States Department of Justice, he left Minnesota and returned to the School to earn his Master's degree, 1970 and became one of the first 10 students to be accepted into the School of Criminal Justice doctoral program. As a doctoral student, he had the opportunity to work with Professor Frank D. Day in developing "The Officer and the Law" videos. These videos became a valuable training tool for the Michigan Commission on Law Enforcement Standards, Prosecuting Attorneys Association of Michigan as well as many colleges and universities across the country. He returned to MSU as a faculty member in 1973 where he served until retiring in 1997.
Kenneth Christian was a worldwide leader in the field of security, a distinguished faculty member with the School's Leadership and Management Program in Security, and a Wall of Fame inductee, 2004.

Dennis Payne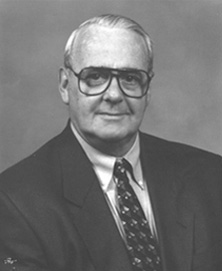 Dennis Payne has a long distinguished career of excellence at the School of Criminal Justice as a student, police practitioner, administrator, faculty, author, consultant and trainer. Dr. Payne excelled in the area of academics receiving both his MS, '85 and Ph.D, '89 from the School of Criminal Justice.
Dennis Payne was a Lieutenant Colonel/Deputy Director for the Michigan State Police and received two Meritorious Service Awards. He retired from the Michigan State Police in 1981 and served as a Management Consultant to the Governor of Michigan regarding emergency management issues.
Dennis Payne retired from the School of Criminal Justice as an Associate Professor Emeritus.

Charles Pegg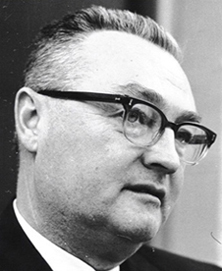 Charles Pegg began his career as a police officer in East Lansing after graduating as one of the first 10 graduates of Michigan State College Police Administration Program in 1939. He was appointed Chief of the East Lansing Police Department and was one of the first college-trained police officers to be named Chief of a City Police department in Michigan. During his 25 years as Chief, he built the East Lansing Police Department from a 4 man department to a modern police agency employing over 50 officers.
Charles Pegg served as President of the Michigan Association of Chiefs of Police from 1959-1960. Although he passed away over 20 years ago, the Michigan Association of Chiefs of Police still honors his service to the policing community sponsoring the "Charlie Pegg Golf Tournament".
After his retirement in 1972 from the East Lansing Police Department he served as the Director of the Lansing Community College Law Enforcement Center whereby upon his death, the School was renamed the "Charles F. Pegg Center for Law Enforcement."

Victor Strecher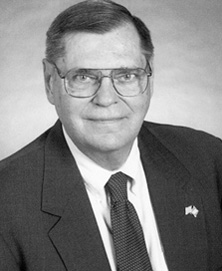 Victor Strecher graduated from the School of Criminal Justice in 1953 and earned a Masters in political science in 1957. He began his career as a police officer with the Michigan State University Police Department and received three commendations for outstanding service connected with criminal apprehensions.
Victor Strecher was a professor, graduate coordinator and acting Director at the School of Criminal Justice and Director of the Criminal Justice Center at Arizona State Universiy.
Victor Strecher is a retired Professor Emeritus at the College of Criminal Justice, Sam Houston University where he served as their Dean and Director. He has received the ACJS Police Section O. W. Wilson Award for Outstanding Scholarship in Policing.