2018 Honorees
Andra Bannister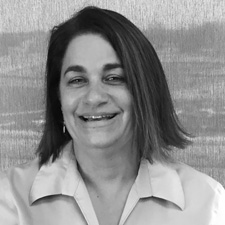 Andra Bannister graduated from the Michigan State University School of Criminal Justice in December 1995. Following her graduation, Andra accepted a position at Wichita State University where she is currently a full professor and has served as Interim Director of the School of Criminal Justice.
Andra has spent most of her career developing and delivering training and technical assistance to law enforcement agencies. After receiving nearly eleven-million dollars in grants from the COPS Office of the Department of Justice, Andra was responsible for creating a branch of a nationwide law enforcement training network referred to as the Regional Community Policing Institute of Kansas (RCPI). Through the RCPI, Andra provided cutting-edge training to thousands of officers in a range of topics. Additionally, she was a presenter for a Department of Homeland Security national training program on Terrorism and Extremism.
Andra has also had the opportunity to travel around the world for business and educational purposes. As a doctoral student at Michigan State University, she was invited to provide training on computer crime to the Royal Thai Police in Pataya, Thailand.

Matt Heins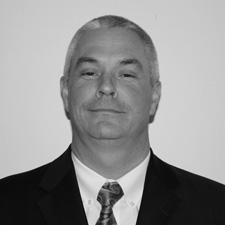 Matt Heins graduated from Michigan State University in May 1989 and began his career as a Cadet for the Jackson Police Department. He attended the Mid-Michigan Police Academy at Lansing Community College and was sworn in, as an officer, on December 23rd, 1989. His hard work paid off when he was selected as Chief of Police in 2007. In 2011, Matt was also placed in charge of the Fire Department; officially becoming the Director of Police and Fire Services – a position he remained in until his retirement in January, 2017.
Throughout his career, Matt seized upon various opportunities presented to him, including: attending the Northwestern School of Staff in Command; the FBI National Academy; becoming a member of the training curriculum committee for the Michigan Association of Chiefs of Police; presenting at many Police Executive Leadership Development programs through MSU; and sitting on the advisory board for the MSU School of Staff and Command. Matt was also appointed by the Governor to sit on the State Board of Community Corrections. In addition, Matt attended the Fire Academy and obtained his certification as a fire fighter.
After retiring, Matt was hired by Henry Ford Allegiance Hospital as their Security Manager. Recently, Matt began working for Meadowbrook Insurance Company as a Loss Control Consultant. Matt has also been a Board Trustee with Jackson College for 10 years.

Rodney Kinghorn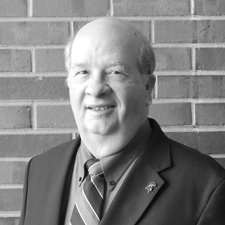 Rod Kinghorn graduated from Michigan State University in 1974 with a Bachelor's Degree in Criminal Justice.  Upon graduation, Mr. Kinghorn began his 38-year career with General Motors working in a variety of Security positions, from front-line investigations up to global executive leadership. A majority of his career centered around conducting, managing or directing GM's Security Investigations, including: frauds, thefts, major policy violations, loss of information, counterfeit automotive parts, health care fraud, threat of workplace violence, and other allegations of misconduct. In support of GM's compliance obligations, Mr. Kinghorn led the implementation of GM's global anonymous reporting and data based investigation management systems.
During his career with GM, Mr. Kinghorn served as the President of the Sierra Nevada Chapter of the American Society for Industrial Security (ASIS) and as Chairman for the Michigan Chapter of Infragard. He also collaborated with Dr. Judith Collins on the Michigan State University Identity Theft business partnership and with Dr. Jeremy Wilson as an inaugural member of the Industry Advisory Board for what is now known as the Anti-Counterfeiting and Product Protection Center (A-CAPP).
After retiring from GM, Rod worked as an Industry Fellow and an Outreach Specialist for the A-CAPP Center at Michigan State University.