2016 Honorees
Mark Alley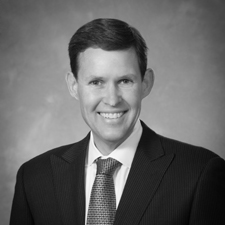 Mark Alley joined Emergent BioSolutions in 2010 after a 24-year career with the Lansing Police Department in Lansing, Michigan. Mark is the Vice President of Global Protective Services and Public Affairs at Emergent and is responsible for corporate protective services, business continuity, and emergency management. In addition, Mark is responsible for internal and external communications and charitable giving at the Lansing site. As the Lansing chief of police for 10 years, he was responsible for more than 340 sworn and civilian personnel.
Throughout his career, Mark designed and implemented several innovative programs and initiatives. He was the catalyst behind the development and funding for the Helping Other People Excel (HOPE) Scholarship Program, which annually offers two free years of education at Lansing Community College to 500 at-risk 6th graders.
Mark graduated from Michigan State University with a Master's degree in police administration in 1994.  As an adjunct professor at Michigan State University from 1996 – 2016, he taught Community Policing, Police Administration and Investigation Procedure.

Joseph A. Schafer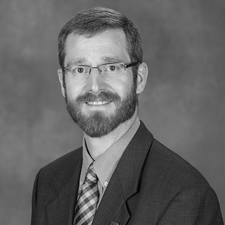 Joseph A. Schafer is Professor and Chair of the Department of Criminology & Criminal Justice at Southern Illinois University Carbondale.  His research focuses on policing, organizational change, leadership, police innovation, citizen perceptions of police, and the future of policing.  He is a Past President of Police Futurists International, was a member of the PFI/FBI Futures Working Group, served as the Region 3 (Midwest) Trustee to the Executive Board of the Academy of Criminal Justice Sciences, and is a Commissioner for the Commission on Accreditation for Law Enforcement Agencies.  Dr. Schafer has held appointments as a visiting scholar in the Behavioral Science Unit of the FBI Academy, the Centre of Excellence in Policing & Security at Griffith University in Brisbane, Australia, and the Australian Institute of Police Management.  He is the author of four books and more than 50 research and policy articles appearing in various academic journals and policing periodicals.

Michelle LaJoye-Young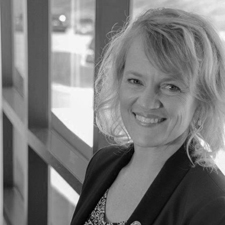 LaJoye-Young has worked for the Kent County Sheriff's Department since 1989 in various roles within the Corrections, Patrol, Communications and Support Services Divisions. She has represented the Office of the Sheriff starting in 2010 as the Chief Deputy and as of June of 2015 is the Undersheriff of Kent County. She has worked diligently during her career to implement processes which make the administration of the Mission of the Sheriff more efficient. Some of those projects include a jail expansion project, Jail Management software implementation, electronic fingerprint and mug shot software implementation, Law Enforcement Mobile computing initiatives and Record Management Upgrades.
Throughout her career Undersheriff LaJoye-Young has represented the department in a number of broader initiatives to further the mission of public safety. Some of the more significant initiatives include State of Michigan, Criminal Justice Information Policy Board, Kent County Dispatch Authority TAC, Dispatch consolidation and Computer Aided Dispatch and 911 phone system implementation, FBI Criminal Justice Information Center Task Force on Mobile Computing and Identification Services Subcommittee. The Undersheriff has also been appointed by Governor Rick Snyder to the State of Michigan's Public Safety Communications Interoperability Board.
LaJoye-Young Served in the Michigan Army National Guard and Army Reserves from 1985 through 1998 where she left as a Captain. She obtained her Bachelors in Criminal Justice from Michigan State University a Masters in Public Administration from Western Michigan University, MCOLES certification from Grand Rapids Community College and graduated from Northerwestern University School of Police Staff and Command.
Michelle is the proud mother of two sons, the oldest is attending Western Michigan University and the youngest is serving in the U. S. Airforce.