2003 Honorees
Darryl Bruestle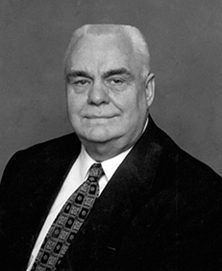 Darryl Bruestle's career spans over 48 years graduating from the School of Criminal Justice in 1955 then serving his country as a commissioned 2nd Lieutenant in the United States Army Reserve, Military Police Corp. After his military duty he returned to Michigan and served as a police officer and Chief for the Waterford Township and Birmingham Police Departments as well as Chief of the Wilmington, North Carolina Police Department.
Darryl Bruestle also served with the International Association of Chiefs of Police as Assistant Director of the Police Management Division of and administered the development of continuing education programs for law enforcement and public safety officers at Cape Fear Community College in Wilmington, North Carolina.

Gary Cordner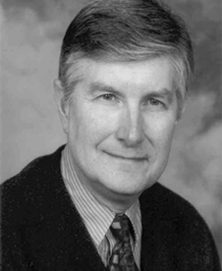 Gary Cordner, Dean of the College of Justice and Safety at Eastern Kentucky University (EKU), graduated from Michigan State University, School of Criminal Justice (M.S. 1979; Ph.D 1980) and has distinguished himself in the criminal justice field through his work as an academic practitioner.
A former Police Chief in St. Michaels, Maryland, Dr. Cordner has served the criminal justice field through his application of academic principles to the "real world" of policing. Through his leadership at EKU, Dean Cordner earned the special recognition of his College as a "Program of Distinction". He has worked extensively with the National Institute of Justice and US Office of Community Oriented Policing Services to provide new approaches for police service delivery and the application of research-tested principles to law enforcement policy.
Gary Cordner was Editor of the "American Journal of Police" and Founding, Editor of "Police Quarterly".

William Cunningham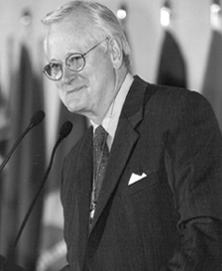 William Cunningham graduated from the School of Criminal Justice in 1960 and is President of Hallcrest Systems, Inc., a leading security and law enforcement research and consulting firm. He is internationally experienced as a police and security consultant, and he formerly served as Director of Human Resources of the St. Louis Metropolitan Police Department.
William Cunningham is the principle author of The Hallcrest Report I: Private Security and Police in America and The Hallcrest Report II: Private Security Trends 1970-2000. He has served on the Prentice-Hall Review Board of The Human Resources Yearbook and on the Editorial Board of Security Journal.
William Cunningham was selected as the 1998 recipient of the "Distinguished Achievement Award" from the International Security Management Association and has been elected a "Distinguished Fellow" by the Academy of Security Educators and Trainers. He is a member in the American Society for Industrial Security and the International Association of Chiefs of Police.

Jack Greene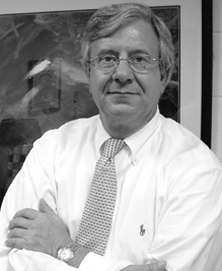 Jack Greene received his Ph.D from Michigan State University, School of Criminal Justice in 1977. He is currently the Dean of the College of Criminal Justice at Northeastern University, Boston, Massachusetts. Jack is one of the leading scholars in the field of policing and has become one of the most well respected leaders in the field.
His academic career began at the University of Wisconsin, Milwaukee, and served on the faculty of the School of Criminal Justice at Michigan State University. Jack accepted a faculty position at Temple University where he became the Director of the Center for Public Policy, a large multidisciplinary research unit that focused upon policy relevant studies in the social sciences.
Jack Greene's commitment to the application of research to the improvement of law enforcement is evident. As faculty of Temple, he served as Assistant to the Chief of Police in Philadelphia and later assisted the Los Angeles Police Department to reorganize and implement community policing.
Jack Greene has been awarded the National Competitive Criminal Justice Fellowship, Department of Justice Research Fellow, and listed in Who's Who Among Students in American Universities and Colleges.

Wayne Hall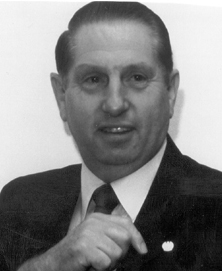 Wayne Hall graduated from the School of Criminal Justice in 1950. He served his country in the US Army in the European Theater and as a Military Police Officer. When he returned to Michigan he began his career as a Security Officer at the Rouge Plant, Ford Motor Company, assigned to every plant with assignments in Military Security, Safety, Labor Relations and Fire Protection. Wayne was promoted to Supervisor, Plant Security at Ford Engineering, Manager, Safety and Security at Ford Automotive Assembly Division and as Security Director for Ford Motor Company.
Wayne Hall has served as Assistant Adjunct Professor and as a member of the School of Criminal Justice Alumni Board. He was the first person awarded the Certified Protection Professional (CPP) designation by A.S.I.S. and the Provost Marshal General Award. Wayne has served as President of the American Society for Industrial Security and a member of Alpha Phi Sigma.

Hollis Whitaker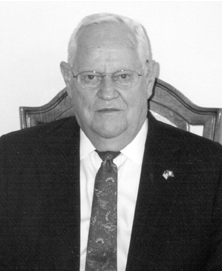 Hollis Whitaker graduated from the School of Criminal Justice in 1951 and pursued an exemplary career as a security professional with the Central Intelligence Agency (CIA) and served in both domestic and overseas locations.
Hollis Whitaker was an expert practitioner, a senior manager, and a leader in providing security programs for many of the most productive and famous surveillance projects ever developed and operated by the CIA. He was a leader in the field of government counterintelligence: heading an investigation and analysis of the Christopher Boyce espionage case and overseeing implementation of multiple recommendations for industrial security reforms.
Following his distinguished service with the CIA, Hollis worked for TRW, Electronics and Defense as an Assistant Director of Security, providing a model for the important interface between government security and industry security.