2012 Honorees
Sameer Hinduja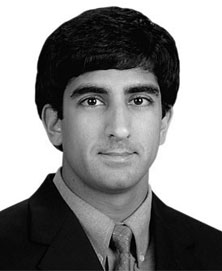 Dr. Sameer Hinduja is an Associate Professor in the School of Criminology and Criminal Justice at Florida Atlantic University and Co-Director of the Cyberbullying Research Center. He works nationally and internationally with the public and private sector to reduce online victimization and its real-world consequences. Sameer is a member of the Research Advisory Board for Harvard University's Internet Safety Task Force. He has authored three books, including the award-winning Bullying Beyond the Schoolyard: Preventing and Responding to Cyberbullying. Sameer's interdisciplinary research is widely published in a number of peer-reviewed academic journals, and has been featured on numerous local, state, national, and international media programs. He received his Doctorate (2004) and Masters (2000) in Criminal Justice from Michigan State University.  While at Florida Atlantic University Dr. Sameer Hinduja received the Exceptional Faculty Award twice (2006 and 2008) and the Researcher of the Year Award (2008).

Michael Morrissey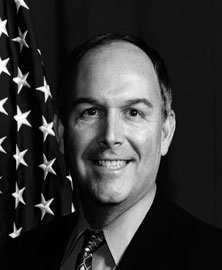 Michael Morrissey retired as a Special Agent in Charge of United States Bureau of Alcohol, Tobacco, Firearms and Explosives (ATF) at the Detroit Field Division where he was in charge of the ATF criminal enforcement and regulatory operations throughout the State of Michigan. He also directed the daily activities of 150 ATF Special Agents and Inspectors assigned to the Detroit Field Division, with offices located in Detroit, Flint, Grand Rapids, and Marquette. After his retirement with the ATF, Michael became an Outreach Specialist with the School of Criminal Justice from 2003 to 2007 as the Program Manager and Curriculum/Course Developer for the Executive Level Law Enforcement training program for officers responding to Weapons of Mass Destruction incidents. Michael Morrissey has received nine ATF Special Act or Service Awards, three Outstanding Performance Awards, and the Albert Gallatin Award from the Secretary of the United States Treasury Department for significant and outstanding contributions made to the public service. Michael Morrissey was a member of the Spartan Football team (1968 – 1970) and received his Bachelor of Science (1972) in Criminal Justice from Michigan State University.

Robert Parsons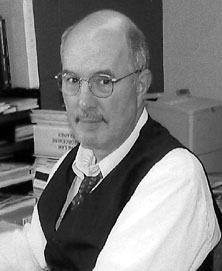 Robert Parsons retired as a Professor Emeritus of Criminal Justice, Director of the Criminal Justice Institute at Ferris State University and Director of the Michigan Police Corps, U. S. Department of Justice. He has also served with the Michigan State University Department of Public Safety, Michigan Law Enforcement Officers Training Council and as Assistant Director of Regional Affairs in the Governor's Office of Criminal Justice Programs. Today he is the lead criminal justice consultant at Parsons and Associates. Dr. Robert Parsons founded the Criminal Justice program at Ferris State University in 1972 and built a strong academic program and secured grant funding to strengthen the training opportunities for future and current police officers. He was honored by Ferris State University by naming the university's firearms training range the Dr. Robert L. Parsons Law Enforcement Training Center. He received his Bachelor of Science (1965) and Masters (1968) in Criminal Justice, and his Doctorate (1980) in Higher Education from Michigan State University. Robert serves as member of the School of Criminal Justice Alumni Board and the Michigan State University Alumni Association.

Mahendra Singh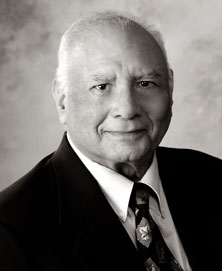 Mahendra Singh is a Professor and Chair of the Department of Criminal Justice and Paralegal Studies at Grambling State University. Dr. Singh served as a Police Superintendent in his native India prior to attending Michigan State Universityand was cited many times for meritorious service. He came to Michigan State University to increase his understanding of policing and criminal justice and ultimately took on a new career as an educational leader at Grambling State University.While at Grambling he rose through the ranks to become the Pinkie Wilkerson Endowed Professor of Criminal Justice (2008) and became Chair of the Criminal Justice Department in 2009. Dr. Singh has built considerable relationships with the security world and regularly conducts seminars and assessments focused on programs organized under partnership with the U. S. State Department as part of its Global Anti-terrorism Assistance Program where, among other things, he teaches "Critical Incident Management". He has been awarded the Teacher of the Year Award from the Department of Criminal Justice at Grambling State University and selected as Who's Who in Security by the National Security Institute. Dr. Singh received both his Masters (1979) and his Doctorate (1984) in Criminal Justice from Michigan State University and is a member of the Michigan State University Alumni Association.

Fred Vanosdall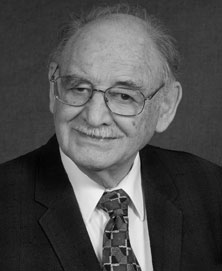 Fred Vanosdall is retired from the State of Michigan Department of Civil and Environmental Engineering, Highway Traffic Safety Programs. For over four decades Fred has pursued the measurement of driver performance. He and his colleague's research at the Michigan State University Highway Traffic Safety Center demonstrated that a behavioral approach to the measurement of driver performance was reliable and could be used to identify important driver behaviors that could be the source of accidents. He was involved with developing, training and implementing the Driver Performance Measurement (DPM) program for the Michigan State Police training program as well as both private and public sectors to evaluate drivers of heavy trucks, buses and automobiles. He has been a champion in promoting driver safety. Fred Vanosdall's careful observation and measurement of driver inadequacies to improve highway safety translated into the development of training programs, lectures and presentations for private and public agencies at the local, state and national level. His dedication to driver safety also led to the development of training programs for the visually impaired to allow them to be safe drivers. Fred Vanosdall received both his Bachelor of Science (1952) and Masters (1966) in Criminal Justice from Michigan State University.