2009 Honorees
Noel Bufe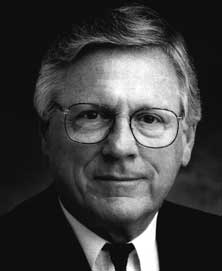 Noel Bufe earned his Bachelor of Science, 1956, Master's degree, 1971 and Ph.D, 1974 from the School of Criminal Justice. Noel was a member of the Spartan football team that took Michigan State University to Rose Bowl victories and National Championships in both 1954 and 1956.
Noel Bufe began his career in the U.S. Air Force as a Lieutenant Air Police Officer. While serving with the Air Force he became an Assistant Coach for the Druex Air Force Base football team and was a member of the base basketball team. He left the Air Force in 1960 to become a security investigator with the J.L. Hudson Company and in the fall of the same year enrolled in the School's Master's degree program. After earning his Master's degree in 1971, Noel became a doctoral student earning his Doctorate in 1974.
Noel Bufe became the first Executive Director of the Office of Highway Safety Planning as part of the Governor's Office to coordinate state highway safety programs under the provisions of the National Highway Safety Act of 1966. Noel stepped down as the Office's Executive Director in 1974 to accept the position of Deputy Administrator of the National Highway Traffic Safety Administration. In 1978 Noel's career returned him to academics where he was a Director and Willett Professor at Northwestern University's Traffic Institute, Evanston, Illinois until his retirement.
Noel Bufe served as Chairman of the National Conference of Governors' Highway Safety Representatives and board member of the School of Criminal Justice Alumni Association. He is the recipient of the U.S. Department of Transportation, Secretary Award of Appreciation, Appreciation Award for Outstanding Service as General Chairman of the Highway Traffic Safety Division, and member of the Michigan Sports Hall of Fame, City of Wyandotte.

Robert Engel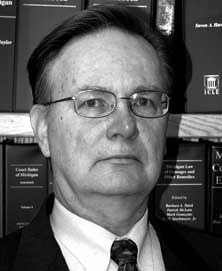 Robert Engel earned a Bachelor of Science degree from the School of Criminal Justice at Michigan State University, 1975 and his Juris Doctor from the Thomas M. Cooley Law School, 1979.
Robert Engel's law career began on the prosecution side of the law where he served as Assistant Prosecutor for the County of Sanilac in Sandusky, Michigan, Chief Assistant Prosecutor, and Prosecutor for Emmet County, Petoskey, Michigan. As the Emmet County Prosecutor, he has tried cases for Probate court involving delinquency, child abuse and neglect as well as represented the State's interest in cases of child support, paternity proceedings, driver's license restoration, and drug forfeiture activity. Robert prosecuted cases in both Circuit and District Court divisions that involved cases ranging from civil infractions to homicides as well as prosecuted for Michigan's first multi-county grand jury investigating drug trafficking in Northern Michigan.
Robert Engel retired from the Emmet County prosecutor's office in 2004 to enter private practice as a general law practitioner where he specializes in estate planning, criminal defense, guardianships, domestic relations, general civil, and business law cases. Robert also serves as the attorney for the Village of Pellston, Michigan.
Robert Engel is a past-President and Board member of the School of Criminal Justice Alumni Association Board and Kiwanis Club of Petoskey, and a member of the Michigan State University Top of the State Alumni Club. He is the recipient of the International Kiwanis Cornerstone Award and has been recognized for his service on the Prosecutor's Association of Michigan and the School of Criminal Justice Alumni Association Board of Directors.

Knowlton Johnson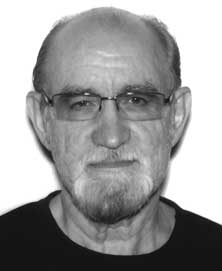 Knowlton Johnson is a recognized social scientist among academics and the private sector with over 35 years experience in research and development that focuses on human services challenges. Knowlton Johnson began his career as a high school teacher and coach at Summerville High, Summerville, South Carolina. He left South Carolina in 1968 and came to Michigan where he worked in law enforcement while enrolled as a graduate student in the School's Master's program. Dr. Johnson earned his Master's degree in Criminal Justice, 1969 and earned one of the first Doctorates in social science with a criminal justice option at Michigan State University, 1971.
Knowlton Johnson's distinguished academic career encompasses working as an Assistant Professor and Faculty Research Associate at the University of Maryland's Institute of Criminal Justice and Criminology, Director of Research and Evaluation for the International Training, Research and Evaluation Council in Fairfax, VA, Associate Professor and Director for the University of Alaska's Justice Center, and Director at the University of Louisville's Urban Research Institute. While at the University of Louisville, Dr. Johnson became the co-editor of the Journal of Urban Affairs and Urban Affairs Abstracts, as well as, the Chair of the research committee for the Academy of Criminal Justice Sciences.
He retired from the University of Louisville in 1998 to develop and initiate the Community Systems Research Institute. Within a year of the institute's creation it merged with the Pacific Institute for Research and Evaluation (PIRE), one of the most prestigious institutes in the field of social and behavioral science research.
Knowlton Johnson is the recipient of the PIRE Outstanding Service and Contribution Award, Spalding University's Distinguished Research Scholar Award, Center for Substance Abuse Prevention's Exemplary Evaluation Recognition Award, and the National Association for Counties Award.

Richard Myers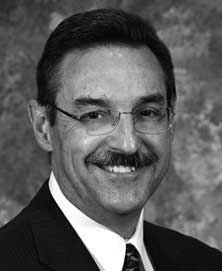 Richard Myers earned his Master's degree in Criminal Justice Administration, 1989 from the School of Criminal Justice at Michigan State University. Richard is also a graduate of the 156th session of the FBI National Academy and the 26th session of the FBI LEEDS.
Richard Myers began his law enforcement career serving several Michigan communities as a patrol officer, public safety officer and deputy with three metropolitan Detroit police departments. Richard left the metropolitan Detroit area to become an investigator for the Oakland County, Michigan, Medical Examiners office investigating unnatural death scenes. In 1984 Richard was appointed Chief of Police for the Atlas Township, Michigan, Police Department and has led police agencies in Michigan, Illinois, and Wisconsin.
Richard Myers has over 30 years of law enforcement experience as a police officer, forensic investigator, and Chief for five agencies across the United States. Today, he continues as a leader in the law enforcement community by serving as the Chief of Police for the City of Colorado Springs, Colorado.
Richard Myers is past-President of the Wisconsin Chiefs of Police Association, Charter member and past-President of the Society of Police Futurists International, Secretary and board member of the Police Executive Research Forum, Commissioner for the Commission on Accreditation for Law Enforcement Agencies, and life member of the International Association of Chiefs of Police. He is the recipient of the Appleton Association of School Administrators, Friend of Education Award, City of Plymouth, Unity in Diversity Award and Growth Works Annual Recognition Award, City of Appleton Rotary, Charles and Adele Heeter Outstanding Community Leadership Award, City of Lisle Rotary, Rotarian of the Year Award, City of Appleton, B.A.B.E.S, Child Abuse Prevention, Door Opener's Award, and the City of Plymouth Jaycees, Community Public Safety Award of Merit.

Charles Rinkevich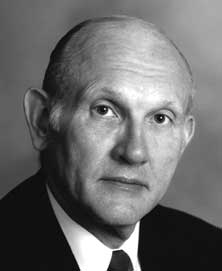 Charles Rinkevich earned his Bachelor of Science in Police Administration, 1962 from the School of Criminal Justice at Michigan State University.
Charles Rinkevich has 45 years of operational, management and consulting experience in law enforcement and criminal justice at the local, state, and federal levels. He is the Vice President and Principal Consultant of Criminal Justice Programs for the Science Applications International Corporation (SAIC). SAIC is one of the largest high-technology professional service companies in the world and employs over 30,000 people.
Charles Rinkevich is the past Director of the Federal Law Enforcement Training Center, (FLETC), Glynco, Georgia. FLETC is the Federal Government's principal interagency training organization and has graduated over 25,000 students a year on its three campuses. Prior to becoming the Director at FLETC, Charles served as the Regional Director and Regional Administrator of the U.S. Department of Justice's Law Enforcement Assistance Administration, Office of Audit (LEAA).
As Director of LEAA, Charles was tasked by the White House in 1981 and again in 1982 to coordinate two interagency law enforcement task forces, the first known as "Murdered and Missing Children Task Force" to deal with a series of murders in the city of Atlanta and the second in Miami to handle the mass infusion of drugs and illegal immigration. In the late sixties and early seventies Charles served as Executive Director for both the Pennsylvania Crime Commission and Governor's Justice Commission. The first was responsible for investigating organized crime and the second for administering the state's LEAA grant programs.
Charles Rinkevich is the recipient of the U.S. Government's Senior Executive Service Distinguished Presidential Rank Award and the Meritorious Rank Award, the U.S. Department of Justice's, Special Achievement Award, Meritorious Service Award, and the Special Commendation for Outstanding Service in Law Enforcement Assistance Administration.

Distinguished Faculty Inductee
Kenneth Christian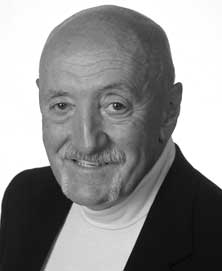 Kenneth Christian served his country in the United States Army as a Field Intelligence Chief with the Helicopter Airborne Assault Force. After his service with the army, he returned home to become a student at Michigan State University's Police Administration program where he graduated with honors, 1959.
After earning his Bachelor of Science degree, Kenneth Christian became an Assistant Supervisor with the Minnesota Enforcement Training Division where he developed training curriculum for more than 5000 city, county and state law enforcement officers. As a recipient of a criminal justice fellowship award from the United States Department of Justice, he left Minnesota and returned to the School to earn his Master's degree, 1970 and became one of the first 10 students to be accepted into the School of Criminal Justice doctoral program. As a doctoral student, he had the opportunity to work with Professor Frank D. Day in developing "The Officer and the Law" videos. These videos became a valuable training tool for the Michigan Commission on Law Enforcement Standards, Prosecuting Attorneys Association of Michigan as well as many colleges and universities across the country. He returned to MSU as a faculty member in 1973 where he served until retiring in 1997.
Kenneth Christian was a worldwide leader in the field of security, a distinguished faculty member with the School's Leadership and Management Program in Security, and a Wall of Fame inductee, 2004.