2001 Honoress
H. Stuart Knight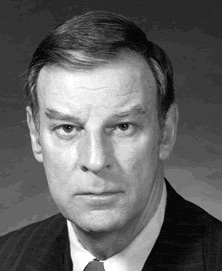 H. Stuart Knight began his career in law enforcement after graduating from the School of Crminal Justice. He was appointed as a Special Agent with the United States Secret Service and served under Presidents Truman, Eisenhower, Kennedy and Johnson. He also served as Director under Presidents Nixon. Ford, Carter and Reagan.
Mr. Knight earned the Combat Infantry Badge, Silver Star, Bronze Star and Purple Heart as well as awarded the Alexander Hamilton Award for "Exemplary Leadership" in the Secret Service.
H. Stuart Knight was a life member of INTERPOL and past member of the Michigan State University School of Criminal Justice Alumni Board.

Yoon Ho Lee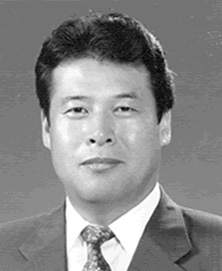 Yoon Ho Lee graduated from the School of Criminal Justice in 1985 with his Masters and was subsequently awarded his doctorate in 1987. After graduation he returned to Korea earning a dual appointment as Professor with the Department of Corrections and Police Administration, and as Dean of Internal Programs and Studies at Kycnoggi University. Dr. Lee also served as Director of the National Academy of Corrections for the Korean Ministry of Justice.
Yoon Ho Lee's research and publications are well reviewed and respected in the Criminal Justice field. He has worked extensively in the Korean corrections field, publishing articles on the "Issues and Prospects of Privatizing Prisons", "Duties and Roles of Probation Officers", and "Powerlessness, isolation, and future expectations: Gender-based analysis of Korean inmates".

Ronald Pincomb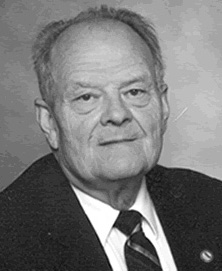 Ronald Pincomb earned his bachelors degree from the School of Criminal Justice in 1952 and his masters from Indiana University in Public Administration.
Ronald Pincomb began his career in law enforcement as a patrol officer with the Birmingham, Michigan Police Department. He became a professor and Director of the Department of Police Science at New Mexico State University, served as Chief of Police for Sunland Park, New Mexico, and as a Strategic Intelligence Analyst with the New Mexico Investigative Support Center, High Intensity Drug Task Agencies (HIDTA) New Mexico Southwest Border.
Ronald Pincomb has served as a member of the International Association of Chiefs of Police, Lambda Alpha Epsilon (American Criminal Justice Association) Region II vice-president, New Mexico Law Enforcement Academy, and the New Mexico Governor's Council on Criminal Justice Planning.

Paul West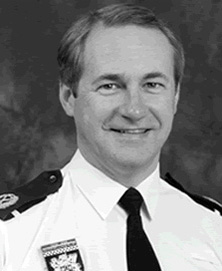 Paul West earned his Masters degree from the School of Criminal Justice in 1988. After graduation he returned to England and accepted the position of Assistant Chief Constable at the Thames Valley Police, which is recognized in Britain and abroad as an extraordinarily innovative police agency. In 2001 he was promoted to Deputy Chief Constable.
Paul West is very active in the Association of Chief Police Officers, a police policy organization in the United Kingdom and the Michigan State University Criminal Justice Study Abroad Program.

Pamela Withrow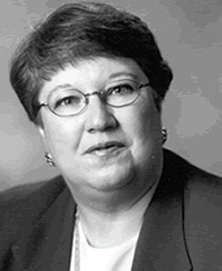 Pamela Withrow received her Bachelors degree from the School of Criminal Justice in 1975. After graduation she began her career with the Michigan Department of Corrections as a prison counselor and became the first female Warden in the 115 year history of the Michigan Reformatory.
Pamela Withrow has been an active member of the Michigan Corrections Association and the American Corrections association. She has served on the Board of Directors of the Rotary, Ionia Business and Professional Women's Club, Ionia/Moncalm Domestic Violence Program, Michigan Women's Hall of Fame and Historical Center and the Ionia Chamber of Commerce.
Pamela Withrow was awarded the Michigan Corrections Association "Personal Recognition Award" for her accomplishments and inducted into the Women's Criminal Justice Hall of Honor.